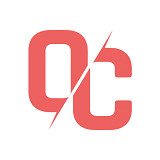 Freelance
Full Time
Part Time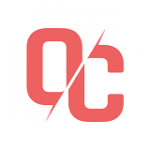 Website opencoursa National College of Occupational and Professional Skills
Best Academia & Brighter Future
OpenCoursa is an education marketplace for educators to create educational settings reviews, manage, advertise and sell their events courses either online or offline with integrated E-Learning Management System. There are a lot of features and tools to help educators like tutors, teachers, lecturers, trainers, coaches, tutoring and training centres, colleges, universities and others build their business and market them either locally or internationally. Furthermore, OpenCoursa also integrated multilingual and multi-currencies into the platform. We also cater all forms of education either academic or non- academic from primary school students, college and university students up to professionals. Educators are able to issue certification of completion to registrant, participants or students who successfully completed their event course. OpenCoursa categorized into multiple categories such as tutoring classes, extracurricular classes and event courses.
We are now hiring professional educationalists along with HSE along with creative thinking to implement in projects.
Job Descriptions:
Carry out visits in educational settings across the cities
Collecting data about visiting the educational setting
Communication management
Recording videos interviews and assessment
Carrying full reviews or partially reviews of educational settings
Interviewing skills with the management of educational settings, students, and parents.
Carrying programs and training standards and its delivery method assessment reviews
Full review of facilities and buildings reviews
Full management reviews of educational settings
Able to confront crowed and a group of staff or students
Editing videos and interviews and uploaded on public platforms
Collaborating with team and clients management
Managing calendar and appointments
Place best recommendations of staff or management of educational settings
Promoting educational settings national and International standards based on your data collection about visited educational settings.
Training other staff members across Punjab
Qualifications: 
B.Ed or M.Ed
B.Eg Civil or Architect or M.Eg Civil or Architect
Health and Safety Qualification
Requirements:
Able to travel across the cities for work and training
Able to stay overnight for different projects
Must have a laptop and mobile phone
Able to use word and excel
Able to create presentations
Salary Package:
40,000 – 80,000 Full time
20,000 – 50,000 Part-time
2000- 5000 Per Assignment
Documents:
Police Clarance Certificate or Affidavit with 1000 PRK
ID Copy
Updated CV
Note: For this application police clearance certificate or affidavit is required to apply for this position and if you fail to do so your application will be rejected or if you affidavit is found untruth then matter will be shared with Law and Enforcement. Due to the sensitive nature of jobs, we have to evaluate every applicant.