Description
OUTCOMES AND PROFESSIONAL PROFILE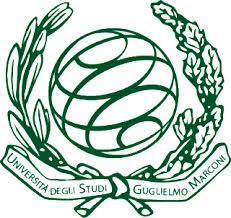 Like all degree Programs at Marconi University, the Master in Fashion Management & Design is based on a concept called "Outcomes-Based Learning". This breaks up the educational experience into the categories of knowledge and ability, identifying the things a student should know and be able to do upon completion. The Master program is structured to train professionals to meet the needs of internationally renowned fashion designers, through an innovative approach combining theoretical knowledge with practical experiences. Virtual laboratories, case studies, lectures and testimonies given by experts in the field ensure a highly practical and operational approach which emphasizes the Italian creativity and management system that made the fashion sector excellence in the world. The Master was developed for those looking for professional training and refreshment in the field of fashion conception and design, in the realization of the fashion product, in the management and valorization of a fashion factory through appropriate communication and promotion strategies. More specifically, the expert in Fashion Management & Design will be able to follow the whole process of the fashion industry, from the products planning and design to the marketing, promotion and communication activities (e.g. fashion shows, showrooms, magazines, etc…). He/she can manage the entire fashion product lifecycle until its distribution and introduction to the target market.
Courses
DESIGN THEORY
INSTRUMENT AND METHODS FOR DESIGN
FASHION DESIGN AND PROJECT
HISTORY OF ART, FASHION AND COSTUME
ORGANIZATION AND MANAGEMENT
PROMOTION AND DISTRIBUTION
Virtual Laboratories
Laboratory I: Visual Elements of the Project Ed. 1
Laboratory II: Meta – project Ed. 1
Laboratory III: Curves and Surfaces: Geometrical and Differential Analysis Ed. 1
Laboratory IV: Digital Representation Ed. 1
Laboratory V: Materials for Design – Technologies and Structures Ed. 1
Laboratory VI: Fashion, Mass Media and fashion Show Ed. 1
The program is provided fully online
It is possible to enrol at any time of the year. Upon a students request, t is possible to arrange for personalized face-to-face meetings with professors and academic advisors.
Admission
In order to be admitted into a Master's Degree program, applicants must possess the following:
Bachelor's Honours Degree
Bachelor 2 years Degree with 3 years of management experience in relevant fields
Languages
Master's Degree programs are offered in both Italian and English in a blended modality. The Master's program duration is 1,500 hours including study, assessment activities and project work (lessons, seminars, workshops, assessments, evaluation, etc.)
Final Examination
The final exam of the Master's program, intended to assess the technical, scientific and professional preparation of the student, consists of the completion of project work and discussion of a written dissertation.
Duration: 12 months
Credits: 60 ECTS (European Credits Transfer and Accumulation System)
Scholarship
The scholarship program is administered by IOPS and Marconi University offers partial and full scholarships to a wide variety of students.
Recipients are non-traditional students; seminarians, undergraduate and post-graduate students who are looking to become tomorrow's leaders.
If you are unable to pay the full tuition fees there might be a chance that you can be granted a partial scholarship that will cover some of the tuition fees for your preferred study programme.
Awarding Body
Guglielmo Marconi University is officially recognized by the Italian Ministry of Education, University and Research and is also approved by ACICS – Accrediting Council for Independent Colleges and Schools, the biggest US accrediting institution linked to the U.S. Department of Education and the Council for Higher Education Accreditation. Its courses are therefore valid in Europe as well as in the United States providing students with several career opportunities in several countries.
Employment Opportunities
All degree holders will be able to gain employment opportunities around the world. You can be a professional in Pakistan, Canada, UK or anywhere in the world. Migration of professionals anywhere around the globe through this degree is highly considered.