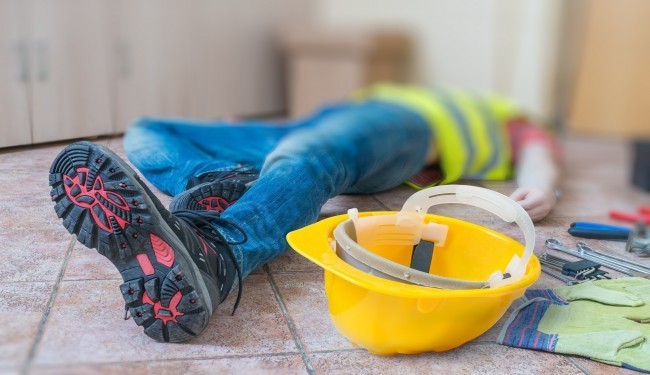 PKR

:

₨1,430

EUR

:

€5

GBP

:

£4

INR

:

₹412

BDT

:

৳ 538

IRR

:

﷼210,000
PersonalProfessionalBusiness
Certificate of completion
Accident Prevention Training is a program is focused on workplace accidents and their prevention methods. The number of people involves in workplace accidents are in millions around the world. This training program aims to make you prepare to carry out preventative measurements to reduce workplace accidents by finding route causes.

A near miss is an unintentional incident that could have caused damage, injury or death but was narrowly avoided. In the context of safety, a near miss may be attributed to human error or might be a result of faulty safety systems or processes in an organization. In this training, you will learn in detail of near-miss and its preventive measures.

Millions of people are suffering from accidents and incidents from work due to poor health and safety management on site and its implementation of H&S policies. Causes of accidents are both human error and lack of training to perform the work-related duties. Here list of people who were, directly and indirectly, involved in accidents and incidents at work in the United Kingdom only. 555,000 Estimated non-fatal injuries to workers according to self-reports in 2017/18 by Labour Force Survey (LFS) in the UK 71,062 Employee non-fatal injuries reported by employers in 2017/18 by Reporting of Injuries, Diseases and Dangerous Occurrences Regulations (RIDDOR)
Self-reported non-fatal injuries by the length of absence from work
(LFS estimate, 2017/18)

 Non-fatal injuries to employees by most common accident kinds
(Non-fatal injuries reported under RIDDOR 2017/18, includes those accident kinds that account for 5% or more of the total)

In this training program, we aim to equip you with a different way to carry out the investigation to take measure to control the number of accidents at work.
Course Content
What is accident Investigation
Why Accident Investigation
Investigation process
Control the scene
Data gathering
Final Report
Near-miss accidents
Course Learning Objectives
You will learn about the causes and reasons behind the accidents at work and its preventive measure to control the accidents at the workplace
You will be competent to carry out proactive inspections to prevent accidents at the workplace
Able to carrying workplace inspections and conduct interviews of other members
Develop the skills to communicate, write and record-keeping of all the findings
In any incident or accident involving death or a serious fire situation, it will be inevitable that a coronial inquest will be conducted. It is therefore crucial that all the facts and supporting documentation, samples and evidence are collated, adequate and complete, ready for presentation
By the end of this training, you are able to prepare Accuracy & completeness of information clarity & completeness of the description of the sequence of events leading up to the accident correct identification of all causal factors Clarity & completeness of all causal factors.
Able to maintain documents to comply with the legal requirement
Understand the effects of accidents on the mental and physical health of people
Able to reduce financial looses of organisation/Workplace
Able to recommend preventative measures to reduce and control accidents
Who can do this course
Project Managers
Site Supervisors
Facilities Manager
Facilities Assistant
Building Manager
Building Assistant
Office Manager
Office Staff
Engineers & Architects
Health and Safety Representatives
Teachers & Head Teacher
Environmental Professionals
Employment Opportunities:
Accident assessor
Workplace safety assessor
Independent accident investigator
Building Safety Auditor
What is accident Investigation

00:10:00

Why accident Investigation at workplace

00:20:00

Investigation Process

00:20:00

Control of the scence

00:10:00

Data Gathering

00:35:00

Data Analysis

00:40:00

Final Report

00:20:00

Near-Miss Accidents

04:00:00
Purpose of the Standards Around the World
FREE
00:30:00
European Standards
FREE
02:00:00
British Standards
FREE
02:00:00
Workplace accident and Incident Investigation Report

4 weeks

Workplace Accidental Investigation Reporting

28, 00:00
Accident Prevention and Near-miss Quiz
00:40:00
We are an educational and skills marketplace to accommodate the needs of skills enhancement and free equal education across the globe to the millions. We are bringing courses and trainings every single day for our users. We welcome everyone woth all ages, all background to learn. There is so much available to learn and deliver to the people.