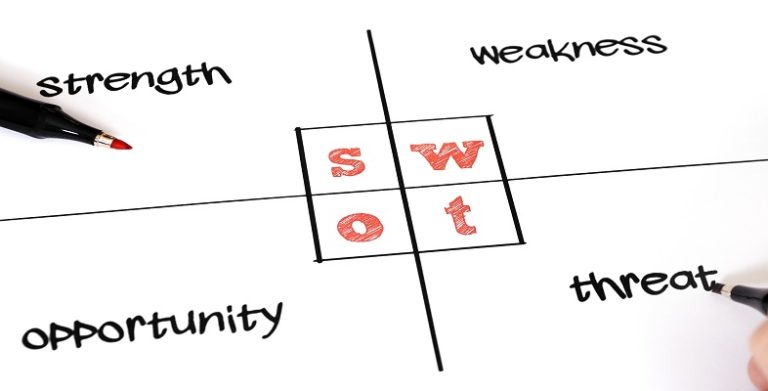 PKR

:

₨2,857

EUR

:

€9

GBP

:

£8

INR

:

₹826

BDT

:

৳ 1,072

IRR

:

﷼420,000
PersonalProfessionalBusiness
Certificate of completion
This course, Business communication: writing a SWOT analysis, is designed to develop your writing skills for business. You will be taken step by step through the process of writing a SWOT analysis, with clear advice on selecting key information from a case study text, making concise notes, choosing an appropriate structure and using language effectively. You will learn how to write a formal report including recommendations, based on a case study analysis of the British company, Brompton Bicycle.
Course learning outcomes
After studying this course, you should be able to:
understand the SWOT framework

use the SWOT framework to analyse a business case study or a workplace situation

make concise, formal notes from a case study text

use appropriate language and structures to organise and write a SWOT analysis report for a business context.
1 What is a SWOT analysis?

00:15:00

2 What is a case study?

00:20:00
3 The SWOT framework

00:30:00
4 Looking at a SWOT analysis report
00:03:00
4.1 Read the report
00:45:00
4.2 Focus on the language of SWOT analysis
01:00:00
5.0 Understanding an assignment title

00:20:00
6.0 Identifying strengths, weaknesses, opportunities and threats
00:01:00
6.1 Gathering information from a source
00:45:00
6.2 Considering information from different sources
00:30:00
7.0 Filling in the SWOT table

00:05:00

7.1 Identifying strengths and weaknesses

01:00:00

7.2 Making concise notes

01:00:00

7.3 Describing opportunities and threats

00:45:00

7.4 Using your own words

00:30:00
8.0 Structuring a paragraph
00:05:00
8.1 Ordering information
00:30:00
We are an educational and skills marketplace to accommodate the needs of skills enhancement and free equal education across the globe to the millions. We are bringing courses and trainings every single day for our users. We welcome everyone woth all ages, all background to learn. There is so much available to learn and deliver to the people.