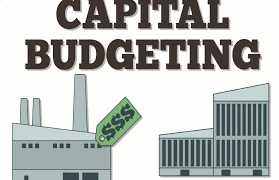 PKR

:

₨4,279

EUR

:

€14

GBP

:

£12

INR

:

₹1,239

BDT

:

৳ 1,607

IRR

:

﷼630,000
PersonalProfessionalBusiness
Certificate of completion
Whenever we make an expenditure that generates a cash flow benefit for more than one year, this is a capital expenditure. Examples include the purchase of new equipment, expansion of production facilities, buying another company, acquiring new technologies, launching a research & development program, etc., etc., etc. Capital expenditures often involve large cash outlays with major implications on the future values of the company.
Capital Budgeting Analysis is a process of evaluating how we invest in capital assets; i.e. assets that provide cash flow benefits for more than one year. The Capital Budgeting analysis course provides clarity by describing the process flow for capital requests. It also covers the primary methods for determining whether a proposed investment is acceptable, as well as a number of strategic and risk-based considerations. This training program is suitable for professional responsible for budgeting or financial management of an organisation and professionals from financial sectors.
Course Content:
The Overall Process
Calculating the Discounted Cash Flows of Projects
Three Economic Criteria for Evaluating Capital Projects
Additional Considerations in Capital Budgeting Analysis
Course Summary
Projects and Analysis
We are an educational and skills marketplace to accommodate the needs of skills enhancement and free equal education across the globe to the millions. We are bringing courses and trainings every single day for our users. We welcome everyone woth all ages, all background to learn. There is so much available to learn and deliver to the people.