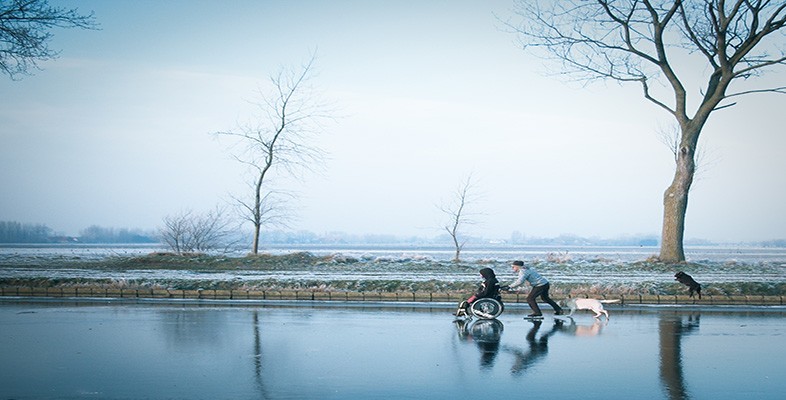 Certificate of completion
To set up a caring relationship that works well is a delicate matter, whether you are at the giving or the receiving end. In this free course, Care relationships, you will explore the very varied meanings of care relationships and how these meanings arise.
Millions of care relationships are going on as you read this, and each carries its own particular meanings for those involved. But where have all those people picked up their ideas of how to relate to each other? How do any of us know where to begin?
Course learning outcomes
After studying this course, you should be able to:
Demonstrate an understanding of the importance of negotiating the meaning of care relationships

Identify ways in which people play the roles of 'carer' and 'receiver of care'.
Playing Roles Together

00:20:00

Defining the Scene

00:20:00

A Different Definition

00:20:00

Everyday Scenes

00:10:00

Defining yourself within the scene

00:20:00

Unsuccessful Presentations

00:20:00
Playing to the 'Script'

00:20:00

The doctor–patient Relationship

00:30:00

Structures that both Enable and Constrain

00:20:00
Teamwork
00:20:00
Playing Doctors, Nurses and Patients
00:20:00
The doctor-nurse Relationship
00:30:00
The Patient's Role

00:10:00

The Modern day Relationship

00:20:00

Difficult Situations

00:20:00
Assessing Risk
00:20:00
Communicating and Engaging
00:30:00
Difficult Communications
00:30:00
'Care values' in Relationships

00:20:00

When Meanings fall apart

00:30:00

'Props' to Support a Performance

00:30:00
Conclusion
00:20:00
We are an educational and skills marketplace to accommodate the needs of skills enhancement and free equal education across the globe to the millions. We are bringing courses and trainings every single day for our users. We welcome everyone woth all ages, all background to learn. There is so much available to learn and deliver to the people.