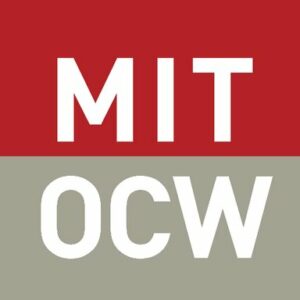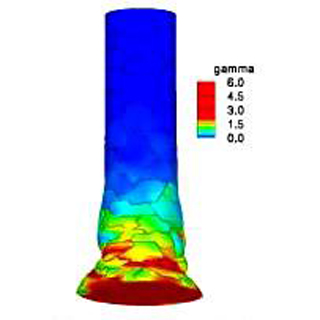 Certificate of completion
16.225 is a graduate level course on Computational Mechanics of Materials.
The primary focus of this course is on the teaching of state-of-the-art numerical methods for the analysis of the nonlinear continuum response of materials. The range of material behavior considered in this course includes: linear and finite deformation elasticity, inelasticity and dynamics. Numerical formulation and algorithms include: variational formulation and variational constitutive updates, finite element discretization, error estimation, constrained problems, time integration algorithms and convergence analysis. There is a strong emphasis on the (parallel) computer implementation of algorithms in programming assignments. The application to real engineering applications and problems in engineering science is stressed throughout the course.
Elastic Solids

Unlimited

Vainberg Theorem

Unlimited

Specialized (Simplified) Variational Principles

Unlimited

Weighted – Residuals / Galerkin; Principle of Virtual Work

Unlimited

Sobolev Norms; Global Shape Function; Computation of K and fext; Isoparametric Elements

Unlimited

Higher Order Interpolation; Isoparametric Triangular Elements; Numerical Integration; Gauss Quadrature

Unlimited

Error Estimation, Convergence of Finite Element Approximations

Unlimited

Linear Elasticity; Numerical Integration Errors

Unlimited

Incompressible Elasticity; Hooke's Law; Governing Equations

Unlimited

Constraints Ratio; Variational Principle of Incompressible Elasticity

Unlimited

Assumed Strain Methods

Unlimited

Finite Elasticity

Unlimited

Newton-Raphson Solution Procedure

Unlimited

Isoparametric Elements

Unlimited

Material Formulation

Unlimited

Time Dependent Problems

Unlimited

Constitutive Relations

Unlimited

Trapezoidal Rule – Heat Conduction

Unlimited

Connection Between Newmark Algorithm and Multistep Methods

Unlimited

Energy Conservation / Dissipation; Abstract Algorithms

Unlimited

Examples: Trapezoidal Rule; Newmark's Algorithm; Stability

Unlimited

Multidimensional Case

Unlimited

Stability Properties of Trapezoidal Rule; Eigenprojections

Unlimited

Nonlinear Algorithms

Unlimited

Time-stepping Algorithms for Constitutive Relations

Unlimited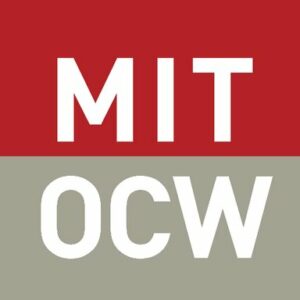 Massachusetts Institute of Technology