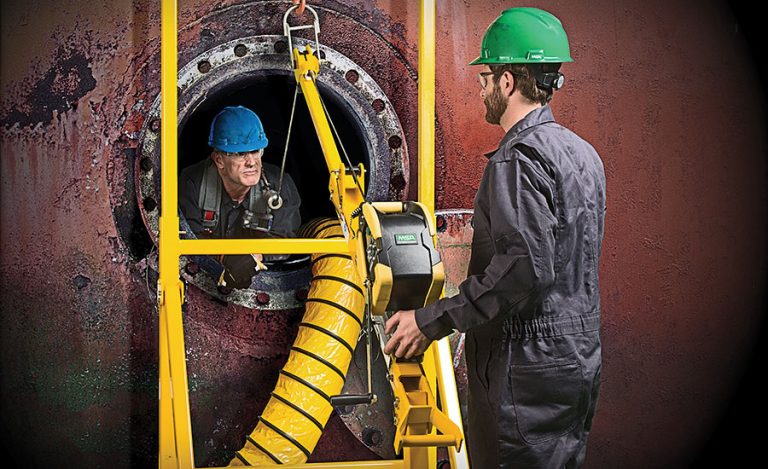 PKR

:

₨572

EUR

:

€2

GBP

:

£2

INR

:

₹165

BDT

:

৳ 215

IRR

:

﷼84,000
PersonalProfessionalBusiness
Certificate of completion
A Confined Space Training course is designed to provide awareness of confined space entry hazards and procedures for the operating company and contractor personnel involved in controlling entry to confined spaces and rescue procedures, combined with practical training in entry and escape.
Confined Space Training
Working in or around confined spaces can be a hazardous task. Training for emergency scenarios in confined spaces aims at empowering workers and employers to make life-saving decisions if an accident occurs. To handle yourself properly in a confined space accident you need to have in-depth knowledge and practical training. Confined space training will provide you with the necessary tools and hands-on experience to ensure safe working practices and standard operating procedures.
What is a confined space?
A confined space can be characterized by many different features. Confined spaces will either be obvious dangerous or have the potential to become hazardous. A helicopter cockpit or passenger cabins, for instance, is not necessarily unsafe. But it can become a perilous confined space if the vessel is submerged into water. Siloes, engine rooms, cellars, and tubes are other examples of tight working environments that entails a degree of hazard, once you enter. Features inside the confined space might also be hazardous. Heat stress, water, operating machinery, sloping floors, gases, etc, also contribute to the hazardous nature of a confined space.
What has confined space training?
In general, training in confined spaces will provide awareness of confined space entry hazards and procedures, insights into working inside enclosed spaces combined with practical training in entry and escape. The training will focus on several key features in dealing with confined spaces. That means everything from knowledge of legal requirements to the understanding of confined space working practices can be covered during a course. As each individual course is aimed at a specific objective, please make sure to read the course description to ensure that your course covers your exact requirements. The specific courses each have a definite goal. For instance, the course "Confined Space Entry Medium Risk" is aimed at people working in confined spaces that may contain vapor or fume hazards, such as tanks and containers that have been well-drained and ventilated and require emergency breathing apparatus to be carried. Other types of confined space training will have different objectives, so the importance of choosing the right course cannot be stressed enough. The confined space training utilizes multiple structures and simulations for replicating many various scenarios. Eg, containers with both side and top entry points, cages for simulating helicopter cabins, water pools, and fire. The training can last up to several days to ensure that procedures are correctly implemented and the course students are able to use the training in real-life scenarios.
What are the main dangers of a confined space?
Confined spaces restrict the way personnel can enter, operate inside it and exit. That entails a long series of risks that make working in confined spaces different and more hazardous than most work environments. The high concentration of gasses, the risk of flooding and heat stress are some of the many dangers a confined space has to offer. But also the lack of training and negligence of the dangers is a potential danger working in a confined space. Each year workers are killed or seriously injured in confined spaces. People inside confined space need to understand the risks of working in an environment where their training and understanding of the situation often is the best chance of getting out of harm's way. That is why it's in many cases mandatory to have proper training before entering a confined space.
Who should take confined space training?
Many different industries are operating within or around confined spaces. Anyone who will be situated in a confined space scenario should undergo training before entering. Legally, many industries and companies have strict regulations on personnel working in confined spaces. Even people who will work just one single day in or around a confined space will in many cases need to undergo confined space training.
How long does confined space entry certification last?
Giving a clear answer to that question is hard. However, certifications must be updated if the confined space you are working in changes. If your daily tasks are even slightly different from your previous training scenarios, a new certificate should be obtained.
Is confined space training mandatory?
Yes, in many cases and situations training is mandatory. The reason is that it's not just a matter of being able to help yourself. Training in confined spaces also makes all personnel a potential rescuer. Often, confined spaces are remote and not easy to access for emergency services. That makes every person around a valuable resource and potential lifesaver.
Course Content
Institute of buildings & surveyors - Confined Space Training
IBS Background and Objective - Confined Space Training
Objectives - Confined Space Training
Confined Space Training
What is confined space
The entry of any person - Confined Space Training
Responsible Person - Confined Space Training
Important Documents - Confined Space Training
Entry Survey - Confined Space Training
Hazards - Confined Space Training
Break and end of working shift
Congratulation - Confined Space Training
Where we are standing
Course Objectives
Upon completion of Confined Space Awareness training, the student will be familiar with:
Identify types of hazards in confined spaces
Procedures to follow before entering a confined space
Define the terms of oxygen deficiency versus oxygen enrichment
Recognize the concept of lower and upper flammable limits
Isolation, inserting and special procedures to enter a confined space
Identify confined space hazards, such as hydrogen sulfide and carbon monoxide toxins
General duties of the Attendant, Entrant, and Supervisor
Define the difference between non-permit and permit entry confined spaces
Describe the importance of following confined space rescue procedures
Confined Space Overview

00:20:00

Confined Space Organisation Work

00:40:00
Confined Space Person Responsible

00:30:00
Confined Space Necessary documents
00:05:00
Confined Space Entry Survey

00:45:00
Confined Space Emergency and Staff Training
00:30:00
Confined Space Hazards

00:40:00
Confined Space Quiz
01:00:00
We are an educational and skills marketplace to accommodate the needs of skills enhancement and free equal education across the globe to the millions. We are bringing courses and trainings every single day for our users. We welcome everyone woth all ages, all background to learn. There is so much available to learn and deliver to the people.