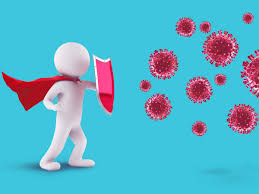 Certificate of completion
To prevent the spread of COVID-19, the specific strain of coronavirus disease that emerged in late 2019, it's imperative to share the facts about the virus. There's a lot of misinformation about COVID-19, and if people don't know the truth about its symptoms and how it spreads, they could engage in behaviors that put portions of the population at risk.
We are an educational and skills marketplace to accommodate the needs of skills enhancement and free equal education across the globe to the millions. We are bringing courses and trainings every single day for our users. We welcome everyone woth all ages, all background to learn. There is so much available to learn and deliver to the people.