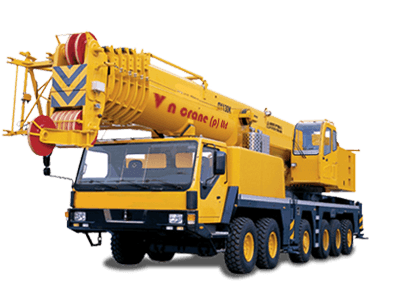 PKR

:

₨858

EUR

:

€3

GBP

:

£2

INR

:

₹247

BDT

:

৳ 323

IRR

:

﷼126,000
PersonalProfessionalBusiness
Certificate of completion
Construction work requires complex equipment to move heavy loads. Our online OSHA course will prepare you to safely operate heavy machinery such as ...

Overview/Description
The construction and manufacturing industries require many types of specialized equipment, including cranes, derricks, hoists, elevators, and conveyors. These types of equipment are used to move large and heavy loads, providing a critical link between construction design and project management. While each of these has its own specific purpose, each also comes with its own set of safety risks and potential hazards. Safely operating cranes, derricks, hoists, elevators, and conveyors require great attention to detail and advanced safety planning. After completing our online course, construction professionals will be able to identify the major causes of relevant accidents, develop plans to ensure safety before cranes and other equipment are used and point out precautions that must be taken when working near power lines.
Course Content
Cranes, Derricks, Hoists, Elevators,
Conspicuously post
Hand signals operators
Competent person
Wire rope
Belts, gears, exhaust pipes
Crane swing radius hazards
Fuel transportation
Clearance near electrical lines
Personnel platforms
Traveling and hoisting
Conveyors
Cranes, Derricks, Hoists, Elevators

00:20:00

Conspicuously post

00:10:00

Hand Signals Operators

00:10:00

Competent Person

00:10:00

Wire Rope

00:10:00

Belts, Gears, Exhaust Pipes

00:15:00

Crane Swing Radius Hazards

00:10:00

Fuel transportation

00:15:00
Clearance near electrical lines

00:25:00

Personnel platforms

00:50:00

Traveling and hoisting

00:30:00

Conveyors

00:10:00
Importance Of Health And Safety In The Workplace
FREE
00:10:00
Basic Health & Safety at Workplace Video
FREE
00:20:00
Crane Safety Assessment
4 weeks
Crane and Sling Safety Training Test

00:45:00
We are an educational and skills marketplace to accommodate the needs of skills enhancement and free equal education across the globe to the millions. We are bringing courses and trainings every single day for our users. We welcome everyone woth all ages, all background to learn. There is so much available to learn and deliver to the people.