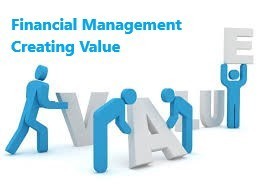 Certificate of completion
This course provides a concise overview of how financial management is used to create higher market values for an organization. This course deals with advanced topics and the user should have a good working knowledge of both accounting and financial management prior to taking this course.
About the course
Analyze financial statements to determine the financial health of your firm. Quantify the financing needs of the value creation processAssess the expectations and decision-making processes of Understand the determinants of capital structure. Evaluate different kinds of investment projects. Develop a Value-Based Management approach.
Who should attend
Experienced managers from non-financial backgrounds – marketing, operations, corporate planning and strategy, HR, etc. Senior managers and executives
Course Content 
The New Role of Finance
Value-Based Management
Measuring Value
Real Sources of Value
The New Role of Finance (CVFM)

00:45:00

Value Based Management (CVFM)

00:45:00
Measuring Value (CVFM)

02:30:00
Real Sources of Value (CVFM)
00:45:00
We are an educational and skills marketplace to accommodate the needs of skills enhancement and free equal education across the globe to the millions. We are bringing courses and trainings every single day for our users. We welcome everyone woth all ages, all background to learn. There is so much available to learn and deliver to the people.