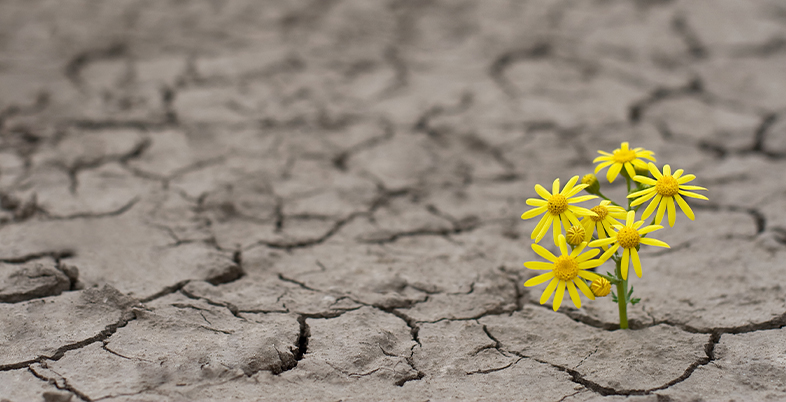 Certificate of completion
This badged course, Developing career resilience, will help you to understand the factors that influence career resilience, and offer examples and tactics for you to develop yours further.
Enrolling on the course will give you the opportunity to earn an Open University digital badge. Badges are not accredited by The Open University but they're a great way to demonstrate your interest in the subject and commitment to your career, and to provide evidence of continuing professional development.
Once you are signed in, you can manage your digital badges online from My OpenLearn. In addition, you can download and print your OpenLearn statement of participation - which also displays your Open University badge.
The Open University would really appreciate a few minutes of your time to tell us about yourself and your expectations for the course before you begin, in our optional start-of-course survey . Once you complete the course we would also value your feedback and suggestions for future improvement, in our optional end-of-course survey . Participation will be completely confidential and we will not pass on your details to others.
📷This course is endorsed by the CPD Standards Office. It can be used to provide evidence of continuing professional development but is not accredited learning. We are unable to provide formal learner verification services for participation in our open online courses, which are provided freely by The Open University as self-directed CPD.
Anyone wishing to provide evidence of their enrolment on this course is able to do so by sharing their Activity Record on their OpenLearn Profile, which is available before completion of the course and learning of the Statement of Participation.
Course learning outcomes
After studying this course, you should be able to:
Identify the strengths of resilient people and recognize which of these strengths you have already
Recognize how the need for resilience varies in different occupational sectors
Understand changing trends in the world of work
Identify tactics for goal setting and overcoming setbacks
Work with a model for career resilience and develop personal resources.
Head of Data Science, MRehman inc.
I'm a software engineer in Pakistan, with a passion for computer science.
I earned a Master's degree in Computer Science from the University of California Santa Barbara. While attending UCSB, I began my software engineering career as a VMS Systems Programmer for General Research Corporation, holding a secret security clearance. There I became one of the divisions top programmers, updating device drivers, writing the EDX Editor which became very popular and earning steady recognition for outstanding contributions.