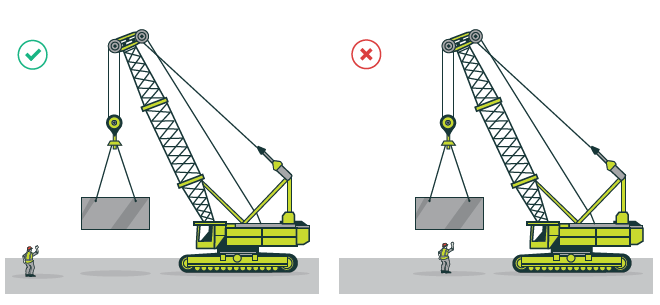 PKR

:

₨1,712

EUR

:

€6

GBP

:

£5

INR

:

₹496

BDT

:

৳ 643

IRR

:

﷼252,000
PersonalProfessionalBusiness
Certificate of completion
Cranes: we see them on construction sites around the world, usually towering above everything else. The sky-high, vertigo-inducing cranes are probably what comes to mind when the word is mentioned, but there are actually multiple types of crane that play important roles in various construction applications.
Overview/Description
This course is geared for the crane operator and the supervisory personnel responsible for the daily operation and safe performance of cranes.  The course covers major crane components, safe operating practices, daily checklists, communications, and operator inspections, documentation requirements, and hands-on demonstrations. Each participant will have the opportunity to perform an actual pre-operation inspection.
Course Content
Crans
Major Causes of Crane Accidents
How Do Accidents Occur
Who is at Risk
Definitions
Crane Parts and types
Crane Hazards
Planning Before Start-Up
Competent Person
load capacity
Mobile Cranes
Hands Signals
Moving Parts
Inspection
Damages
Training
Summary
Crane

00:20:00

Major Causes of Crane Accidents

00:20:00

How Do Accidents Occur

00:15:00

Who is at Risk?

00:15:00

Definitions

00:15:00

Crane Parts And Types

00:25:00

Crane Hazards

00:20:00

Crane Hazards

00:15:00
Planning Before Start-Up

00:10:00

Competent Person

00:10:00

load capacity

00:30:00

Mobile Cranes

00:20:00

Hands Signals

00:10:00
Moving Parts
01:30:00
Inspection
00:20:00
Damages
00:35:00
Training
00:20:00
Summary
00:10:00
Purpose of the Standards Around the World
FREE
00:30:00
British Standards
FREE
02:00:00
European Standards
FREE
02:00:00
Crane Safety Assessment

4 weeks
Different Types of Cranes, Operational Procedure & Safety Training Test
00:45:00
We are an educational and skills marketplace to accommodate the needs of skills enhancement and free equal education across the globe to the millions. We are bringing courses and trainings every single day for our users. We welcome everyone woth all ages, all background to learn. There is so much available to learn and deliver to the people.