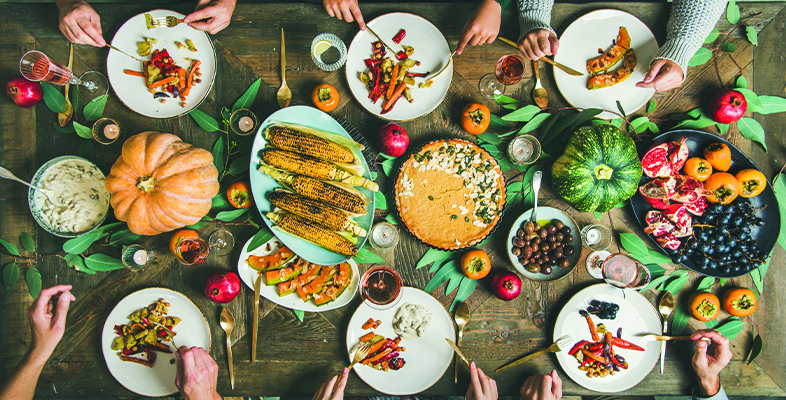 Certificate of completion
'You are what you eat', goes the old adage, but what you eat also has an impact on the environment.
This free course, Eating for the environment, will explore the links between food, nutrition and environmental sustainability. It will start by exploring the diversity on your dinner plate and encourage you to reflect on it in relation to dietary choices and preferences of people around the world. It will explore the connections between food, culture and traditions, and the challenges in providing healthy and nutritious food to the world's growing population. The course will examine innovative approaches to food that also help environmental sustainability.
Course learning outcomes
After studying this course, you should be able to:
Identify the diversity of ingredients on dinner plates from around the world
List the ingredients of a dinner plate and place them on the taxonomic tree
Recognise traditional and cultural associations of food
Identify geographical origins of different foods and intellectual property rights over them
Explore the links between food choices and environmental sustainability.
Introduction

00:15:00

Learning outcomes

00:07:00

Nutrition security

00:15:00

Dietary choices and preferences

00:15:00

'You are what you eat'

00:15:00

Diversity on your dinner plate

00:15:00

Exploring Dinner Plate Diversity

00:20:00

The diversity of edible species

00:30:00

The biodiversity of your diet

00:10:00

Food, culture and traditions

00:15:00

Food and culture

00:15:00
Unconventional food

00:15:00

Frontier food

00:15:00

Conclusion

00:15:00
We are an educational and skills marketplace to accommodate the needs of skills enhancement and free equal education across the globe to the millions. We are bringing courses and trainings every single day for our users. We welcome everyone woth all ages, all background to learn. There is so much available to learn and deliver to the people.