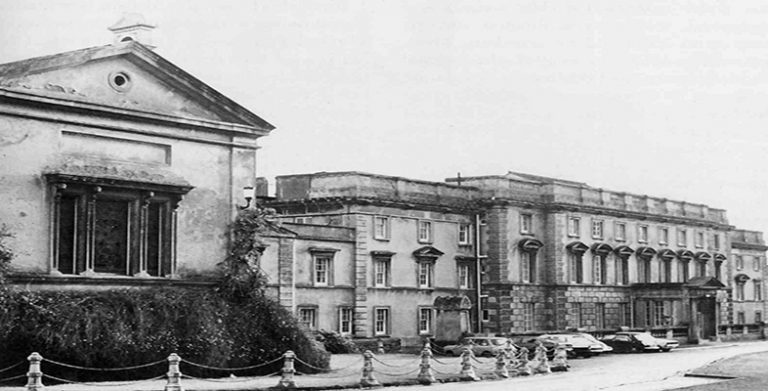 Certificate of completion
This course, EPoCH Psychology history timeline, uses an interactive resource (EPoCH) to gain a better sense of how the historical and social context influences psychological inquiry.
Introduction
This course comprises an interactive resource originally developed for the Exploring Psychology course, which was designed to provide more information about the people referred to in this Open University course, and the different perspectives that exist within psychology methods as well as the different methods used in psychological inquiry. It will help you gain a sense of the historical location of the people, the cultural influences on their thinking and how they are grouped together in terms of direct contact and influence on each other. This course is associated with another OpenLearn course 'Psychology in the 21st century', and if you have not studied psychology before you would be advised to first work through that course to obtain a framework from which to explore the content of this resource.
The materials that have been used to form the Exploring Psychology's Context and History: EPoCH resource associated with this course are presented using the knowledge mapping software Compendium. No prior knowledge of Compendium is required to use the resource – you may find it helpful, however, to access the Compendium maps initially by following the link to the EPoCH resource and by using the associated hints and instructions for each activity. You will examine the different methods used by psychologists to investigate human behaviour and learn to identify the different perspectives that exist in psychology.
Course learning outcomes
After studying this course, you should be able to:
Understand how psychological enquiry exists within a broader social and historical context

Describe different methods used by psychologists to investigate human behaviour

Identify the different perspectives that exist within psychology

Illustrate the range of topics investigated by psychologists.
Using EPoCH: an introduction

00:20:00

About the activities in this course

00:10:00
About Compendium

00:10:00
Activity 1: Using the timeline
00:20:00
Activity 2: Using the biographies

00:20:00
Activity 3: Exploring perspectives
00:20:00
Activity 4: Exploring topics

00:20:00
Activity 5: Using the figures, methods, perspectives, topics and context icons
00:20:00
We are an educational and skills marketplace to accommodate the needs of skills enhancement and free equal education across the globe to the millions. We are bringing courses and trainings every single day for our users. We welcome everyone woth all ages, all background to learn. There is so much available to learn and deliver to the people.