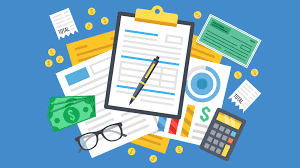 PKR

:

₨2,286

EUR

:

€7

GBP

:

£6

INR

:

₹661

BDT

:

৳ 858

IRR

:

﷼336,000
PersonalProfessionalBusiness
Certificate of completion
This course provides a basic understanding of how to prepare a financial plan (budgeted financial statements). Financial Planning starts at the top of the organization with strategic planning. Since strategic decisions have financial implications, you must start your budgeting process within the strategic planning process. Failure to link and connect budgeting with strategic planning can result in budgets that are "dead on arrival."
Financial planning is a continuous process of directing and allocating financial resources to meet strategic goals and objectives. The output from financial planning takes the form of budgets. Detail Budgets include sales forecasts, production forecasts, and other estimates in support of the Financial Plan. This training program is suitable for all professionals in financial sectors and also for those who are pursuing their studies towards financial management. Apply today and enhance your knowledge in financial planning and get high earning in the financial sector and boost career opportunities.
Budgeted Financial Statements

01:20:00
Additional Concepts in Budgeting
01:00:00
Making the Budgeting Process Work

02:00:00
FMF Quiz
01:40:00
We are an educational and skills marketplace to accommodate the needs of skills enhancement and free equal education across the globe to the millions. We are bringing courses and trainings every single day for our users. We welcome everyone woth all ages, all background to learn. There is so much available to learn and deliver to the people.