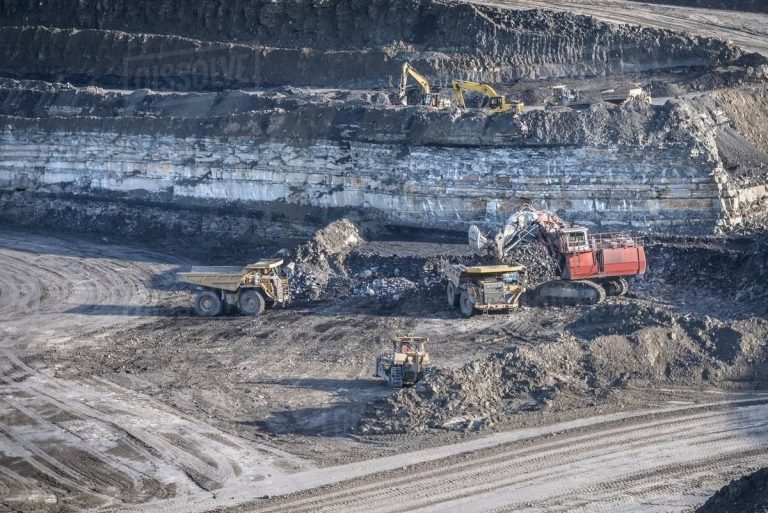 PKR

:

₨1,429

EUR

:

€5

GBP

:

£4

INR

:

₹413

BDT

:

৳ 536

IRR

:

﷼210,000
PersonalProfessionalBusiness
Certificate of completion
Surface mining, method of extracting minerals near the surface of the Earth. The three most common types of surface mining are open-pit mining, strip mining, and quarrying.

It has been estimated that more than two-thirds of the world's yearly mineral production is extracted by surface mining. There are several types of surface mining, but the three most common are open-pit mining, strip mining, and quarrying. These differ from one another in the mine geometries created, the techniques used, and the minerals produced. Open-pit mining often (but not always) results in a large hole, or pit, being formed in the process of extracting a mineral. It can also result in a portion of a hilltop being removed. In strip mining, a long, narrow strip of mineral is uncovered by a dragline, large shovel, or similar type of excavator. After the mineral has been removed, an adjacent strip is uncovered and its overlying waste material deposited in the excavation of the first strip. Since strip mining is primarily applied to thin, flat deposits of coal, it is not discussed here (see coal mining). There are two types of quarrying. There is the extraction of ornamental stone blocks of a specific color, size, shape, and quality—an operation requiring special and expensive production procedures. In addition, the term quarrying has been applied to the recovery of sand, gravel, and crushed stone for the production of road base, cement, concrete, and macadam. However, since the practices followed in these operations are similar to those of open-pit mines, the discussion of quarrying here is limited to the excavation of ornamental stone.
Highwall

00:40:00

Underground Mine Working

00:30:00

Remediating the Hazard

00:15:00

Rock Reinforcemet

00:30:00

Drainage

00:10:00

Rock Removal

00:25:00

Scaling

00:50:00

Rock Catch Ditches

00:20:00

Protection Measure

00:10:00

Examination of Ground Conditions

00:10:00
Access

00:10:00

Equipment

00:15:00

Benches

00:25:00

Berms

00:25:00
Computer Modling
00:30:00
Highwall Monitoring
00:20:00
Visual Monitoring
00:20:00
Monitoring With Instruments
00:40:00
Purpose of the Standards Around the World
FREE
00:30:00
British Standards
FREE
02:00:00
European Standards
FREE
02:00:00
GC Surface Mines

00:45:00
We are an educational and skills marketplace to accommodate the needs of skills enhancement and free equal education across the globe to the millions. We are bringing courses and trainings every single day for our users. We welcome everyone woth all ages, all background to learn. There is so much available to learn and deliver to the people.