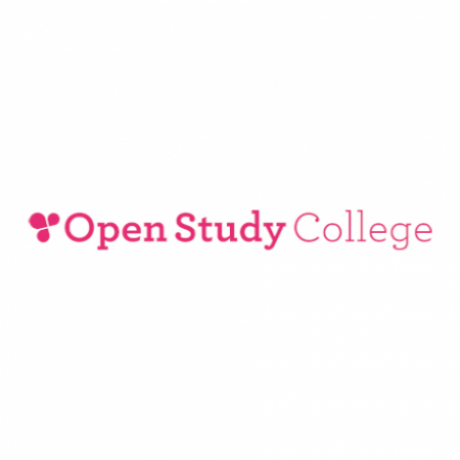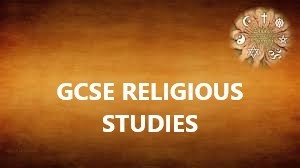 $

379
PKR

:

₨107,484

EUR

:

€347

GBP

:

£306

INR

:

₹31,127

BDT

:

৳ 40,591

IRR

:

﷼15,918,000
Certificate of completion
Pursue your studies in Religious Studies, from home-This new GCSE Religious Studies specification is equivalent to a UK GCSE studied in traditional schools and colleges.
Course Overview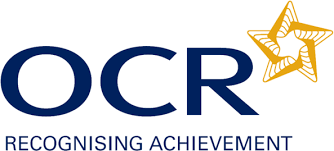 As well as providing an excellent knowledge base in religious studies, this GCSE course is ideal for:
Students who are planning to study Religious Studies at A-Level
Those wanting to explore their own faith and know more about it
Those aspiring to achieve a career involving religion, as a teacher, advice worker or counsellor
The GCSE Religious Studies course enables you to:
Develop your understanding of religious beliefs and teaching and sources
Understand the importance of religion for individuals, communities and societies
Explore the different philosophical and ethical arguments
Gain an internationally recognised qualification in Religious Studie
COURSE CONTENT
For this section, you will study Christianity and Islam.
Existence and importance of common and divergent views
Sources of authority and wisdom that underpin and connect teachings
Influencing individuals, communities and societies
Offer reasoned and supported arguments
For this section, you will study Christianity.
Relationships and families Men and women
The question of God
The nature of reality
Experiencing God
Religion, peace and conflict
Violence and conflict
Peace and peacemaking
Forgiveness and reconciliation
Challenges for religion
Dialogue within and between religious groups
Dialogue between religious and non-religious groups
Please note: OCR does offer the chance to learn about other religions, however, due to tutors expertise you must study Christianity and Islam
.
ASSESSMENT
To achieve a GCSE in Religious Studies you will be assessed across the 2 components. Both components will be assessed by 3 paper-based examinations. A more detailed breakdown of the assessment details is provided below:
Paper: Beliefs, Teachings and Practices - Christianity (J625/01)
Type: Written examination
Duration: 1 Hour
Weighing: 25% of the GCSE
Total Marks: 63
Assessed: Component one - Christianity
Paper: Beliefs, Teachings and Practices – Islam (J625/02)
Type: Written examination
Duration: 1 Hour
Weighing: 25% of the GCSE
Total Marks: 63
Assessed: Component one - Islam
Paper: Religion, philosophy and ethics in the modern world from a religious perspective - Christianity (J625/06)
Type: Written examination
Duration: 2 Hours
Weighing: 50%
Total Marks: 126
Assessed: Component two
Although you are assessed formally by examination, you will also be required to submit tutor-marked assignments. These are designed to help you and monitor your progress.
COURSE DURATION
You will have 12 months to complete the full GCSE Religious Studies course from the date you receive your materials. You will be able to study at your own pace and in your own time without the pressure of tight deadlines.
STUDY METHOD
This course enables you to study for GCSE Religious Studies by distance learning at home or at work. Your course materials will be sent by post or online, so receiving your materials is easy and hassle-free. Full tutor support will be available via email, so help is only a click away!
COURSE OUTCOME
Upon successful completion of this home learning course, you will receive a GCSE in Religious Studies. The GCSE is recognised by universities, schools and employers around the world. It is awarded by OCR (Oxford Cambridge and RSA). It serves as ideal preparation for follow-up courses, such as A/AS Level, the Advanced International Certificate of Education (AICE), US Advanced Placement Programme and the International Baccalaureate (IB) Diploma. Available grades for this qualification will be awarded in a new 9-1 scale, where 9 is the highest (equivalent to A* under the old system).
YOUR QUESTIONS ANSWERED
Yes! Our GCSE course is accredited by awarding body AQA.
You do not need any previous knowledge to enrol onto this course.
No extra reading is required for the completion of this course.
You will need to take the official GCSE examinations in order to fully complete this course. It is your responsibility to book and pay for any exams and practicals included in this course yourself. Students are required to take full responsibility for making arrangements with their chosen test centre. The highest grade you can achieve with this course is Grade 5. For students wishing to achieve grade 6-9, please choose our GCSE Biology - Higher Tier course.
For this particular course, examination centres charge a substantial fee to take your exams and practical assessments, which is why we thoroughly recommend you conduct further research into this before enrolling.
You are still able to study this GCSE course, but the British Council Approved Centres, as this is the only guaranteed way to access exam centres.
It's not a problem. We offer a course replacement service, so if you get into trouble and your course pack is lost or damaged, our Student Support Team can provide you with a new set of materials for a one-time additional fee.
BELIEFS AND TEACHINGS AND PRACTICES

6 months

RELIGION, PHILOSOPHY AND ETHICS IN THE MODERN WORLD FROM A RELIGIOUS PERSPECTIVE

6 months