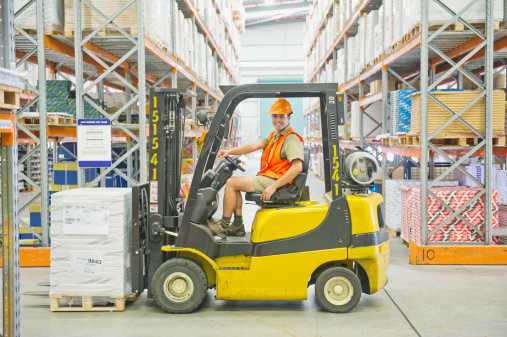 PKR

:

₨1,144

EUR

:

€4

GBP

:

£3

INR

:

₹330

BDT

:

৳ 431

IRR

:

﷼168,000
PersonalProfessionalBusiness
Certificate of completion
Warehouses are full of potential hazards, from general forklift operation and possible malfunctions to potential injuries caused by falling objects or manual lifting. 
Warehouse safety is about so much more than hard hats. It's making sure every employee in your warehouse knows how to operate the equipment they are responsible for, how to be aware of their own physical limitations, and how to respond in case of any accidents. Especially within the material handling industry, quality safety training for every employee in your company is an integral prerequisite for efficient everyday operations.
Who Would Benefit:
Individuals requiring forklift certification
Forklift operator trainers
Forklift operators
Warehouse/shipping/receiving managers
Construction site managers
Safety managers
Safety committee members
Operations managers
General

00:20:00

Fork Lift Rules

01:00:00

Training Geared for the Workplace

00:30:00

Workplace Related

00:20:00

Differences Between Trucks & Automobiles

00:20:00

Controls and Instrumentation

00:10:00

Engine and Motor Operation

00:20:00

Steering and Maneuvering

00:20:00

Operator Visibility

00:20:00

Forks

00:10:00

Vehicle Capacity

00:30:00

Inspection and Maintenance

00:30:00

Fueling

00:30:00

Information

00:20:00

Retraining

00:20:00
Purpose of the Standards Around the World
FREE
00:30:00
British Standards
FREE
02:00:00
European Standards
FREE
02:00:00
Forklift Checklist

4 weeks

Forklift Checklist

28, 00:00
Forklift Online Test
01:00:00
We are an educational and skills marketplace to accommodate the needs of skills enhancement and free equal education across the globe to the millions. We are bringing courses and trainings every single day for our users. We welcome everyone woth all ages, all background to learn. There is so much available to learn and deliver to the people.