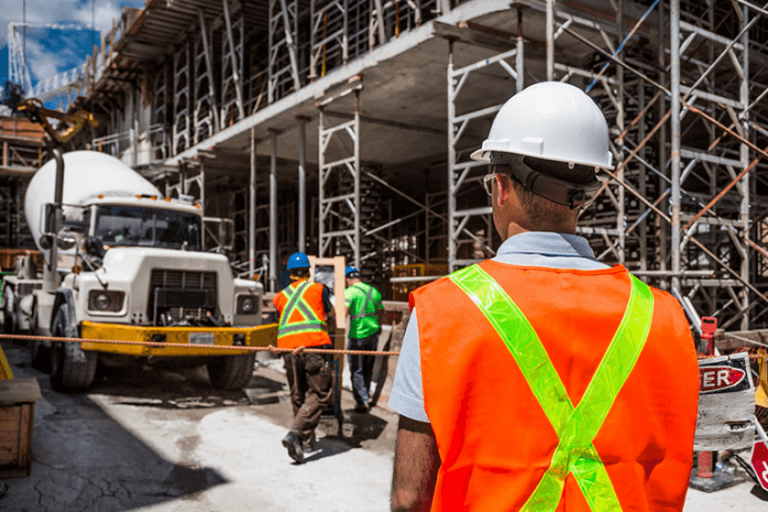 Certificate of completion
Construction is a high hazard industry that comprises a wide range of activities involving construction, alteration, and/or repair. Construction workers engage in many activities that may expose them to serious hazards, such as falling from rooftops, unguarded machinery, being struck by heavy construction equipment, electrocutions, silica dust, and asbestos.
Overview/Description
Nearly 6.5 million people work at approximately 252,000 construction sites across the nation on any given day. The fatal injury rate for the construction industry is higher than the national average in this category for all industries. Potential hazards for workers in construction include:
Falls (from heights);
Trench collapse;
Scaffold collapse;
Electric shock and arc flash/arc blast;
Failure to use proper personal protective equipment; and
Repetitive motion injuries.
Hazards & Solutions
Scaffolding
Fall protection (scope, application, definitions)
Excavations (general requirements)
Ladders
Head protection
Excavations (requirements for protective systems)
Hazard communication
Fall protection (training requirements)
Construction (general safety and health provisions)
Electrical (wiring methods, design, and protection)
Course Content
Health Hazards
Routes of Entry
Hierarchy of Control
Types of Exposure
Silica
Construction Targeting
Permissible Exposure Limit
Silicosis Prevention Program
Health Effects
Common Hazard
Exposure Controls Substitution
Silica Case Example
Cadmium
Scope
Covered Activities
Definitions
Monitoring
Prohibited Activities
Compliance
Lead in Construction Standard
Selected Definitions
Exposure Assessment
Methods Of Compliance
Respiratory Protection
Exposure
Housekeeping
Medical
Record keeping
Health Hazards

00:05:00

Routes of Entry

00:05:00

Hierarchy of Control

00:05:00

Types of Exposure

00:05:00

Silica

00:20:00

Construction Targeting

00:05:00

Permissible Exposure Limit

00:05:00

Silicosis Prevention Program

00:15:00

Health Effects

00:05:00

Common Hazard

00:05:00
Exposure Controls Substitution

00:10:00

Silica Case Example

00:10:00

Cadmium – GHH

00:20:00

Scope

00:05:00

Covered Activities

00:05:00
Definitions
00:10:00
Monitoring
00:10:00
Prohibited Activities
00:05:00
Compliance
00:05:00
Lead in Construction Standard
00:10:00
Selected Definitions

00:20:00

Exposure Assessment

00:30:00

Methods Of Compliance

00:05:00

Respiratory Protection

00:15:00

Exposure

00:05:00
Housekeeping
00:05:00
Medical
00:10:00
Employee Training
00:10:00
Record Keeping
00:10:00
Purpose of the Standards Around the World
FREE
00:30:00
British Standards
FREE
02:00:00
European Standards
FREE
02:00:00
General Health and Safety Assessment

4 weeks
Construction Industry Safety Test
00:40:00
We are an educational and skills marketplace to accommodate the needs of skills enhancement and free equal education across the globe to the millions. We are bringing courses and trainings every single day for our users. We welcome everyone woth all ages, all background to learn. There is so much available to learn and deliver to the people.