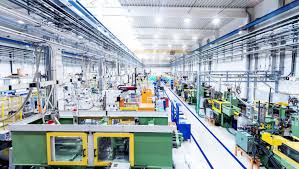 Certificate of completion
This introductory presentation to Industrial Hygiene discusses OSHA regulations involving industrial hygiene, the recognition of workplace health hazards, how to avoid minimize or eliminate these hazards, along with other topics.
Course Outcome
Definition of Industrial Hygiene
Role of the Industrial Hygienist
Worksite Analysis
Recognizing and Controlling Industrial Health Hazards
Indoor and Outdoor Air Quality
Overview of Chemical Hazards
Toxicity of Chemicals
Forms of Toxic Materials
Exposure Limits
Measurement and Monitoring Methods
Reducing Exposure
Biological Agents and Exposure Risks
Physical Hazards
Noise and Hearing Protection
Vibration Hazards
Illumination Hazards
Temperature-Humidity Extremes
Ergonomic Hazards
Industrial Hygiene

02:00:00

Biological Hazards

01:00:00
Hazards of Blood Borne Pathogens

00:00:00
LCCC SAFE 225 Safety SME review
01:10:00
We are an educational and skills marketplace to accommodate the needs of skills enhancement and free equal education across the globe to the millions. We are bringing courses and trainings every single day for our users. We welcome everyone woth all ages, all background to learn. There is so much available to learn and deliver to the people.