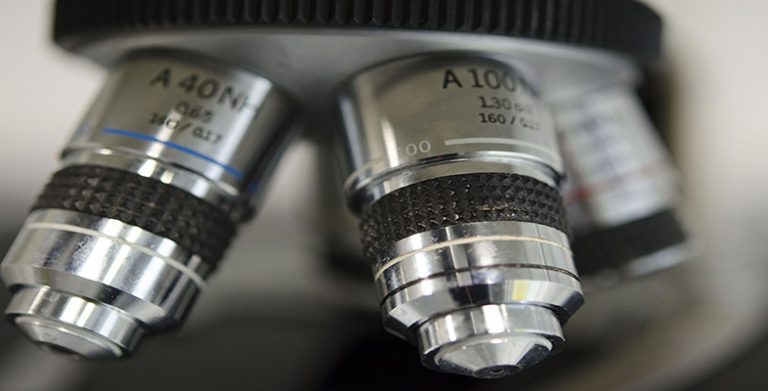 PKR

:

₨1,429

EUR

:

€5

GBP

:

£4

INR

:

₹413

BDT

:

৳ 536

IRR

:

﷼210,000
PersonalProfessionalBusiness
Certificate of completion
This course provides an introduction to microscopy and the operation of a simple light microscope, of the type found in histology courses and teaching laboratories. It outlines different methods used for preparing and staining tissue sections for microscopy and explains how different strains can be used to identify particular cells, pathogens and anatomical structures.
Course learning outcomes
After studying this course, you should be able to:
identify and understand the principle components of a light microscope

understand in outline, the principles of optics that apply to light microscopes

set up and use a light microscope

understand why different staining procedures are used on tissue sections

understand the principles of immunohistochemistry.
1 Microscopy

00:10:00

1.1 The light microscope

00:55:00

1.2 Using a light microscope

00:40:00

2.1 Phase contrast

00:40:00

2.2 Filters

00:10:00

2.3 Grids and graticules

00:20:00
3.1 Histochemical techniques

00:30:00
4.1 Immunohistochemistry (IHC)
00:30:00
5.1 Interpreting the appearance of sections

00:20:00

5.2 The Z-plane

00:10:00
6.1 Fluorescence microscopes
00:20:00
6.2 The fluorescence confocal microscope
00:20:00
We are an educational and skills marketplace to accommodate the needs of skills enhancement and free equal education across the globe to the millions. We are bringing courses and trainings every single day for our users. We welcome everyone woth all ages, all background to learn. There is so much available to learn and deliver to the people.