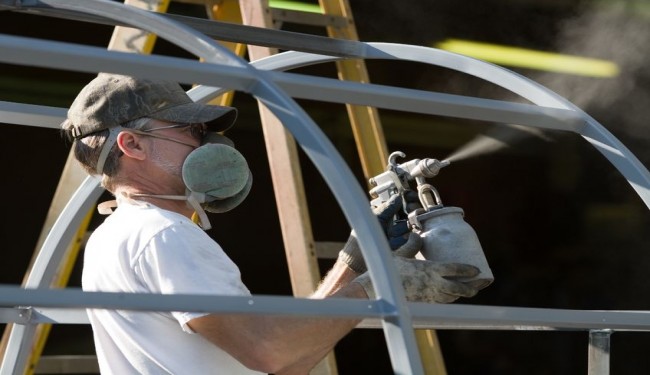 PKR

:

₨571

EUR

:

€2

GBP

:

£2

INR

:

₹165

BDT

:

৳ 214

IRR

:

﷼84,000
PersonalProfessionalBusiness
Certificate of completion
This training course will help you be able to know potential workplace lead exposure hazards; understand the health hazards and symptoms of lead exposure; know the permissible exposure limits; understand what medical surveillance is required; and know what air monitoring is and why it's required.
Key Points:
Although lead has been banned for many uses today, it is still produced in a few industries and widely found in older materials.
Exposure to lead can have harmful short- and long-term health effects.
It's important that you know what you can do to protect yourself from the effects of lead exposure.
Applicability

00:15:00

Processes that use Lead

00:20:00

Exposure Monitoring

00:10:00

Methods of Compliance

00:10:00

Compliance Program

00:30:00

Protective Clothing and Equipment

01:00:00

Hygiene Facilities and Practices

00:20:00

Housekeeping Procedures

00:10:00
Medical Surveillance

00:20:00

Biological Monitoring

00:15:00

Medical Examinations and Consultations

01:00:00

Employee Medical Removal

00:10:00
Training
00:10:00
Recordkeeping
00:20:00
Exposure Monitoring
00:10:00
How Lead Enters the Body
00:10:00
Effects of Acute Overexposure

00:10:00

Effects of Chronic Overexposure

00:10:00

Signs and Symptoms of Overexposure

00:40:00

Summary of Main Points

00:30:00
Importance Of Health And Safety In The Workplace
FREE
00:10:00
Basic Health & Safety at Workplace Video
FREE
00:20:00
Lead General Industry Training Test
00:45:00
We are an educational and skills marketplace to accommodate the needs of skills enhancement and free equal education across the globe to the millions. We are bringing courses and trainings every single day for our users. We welcome everyone woth all ages, all background to learn. There is so much available to learn and deliver to the people.