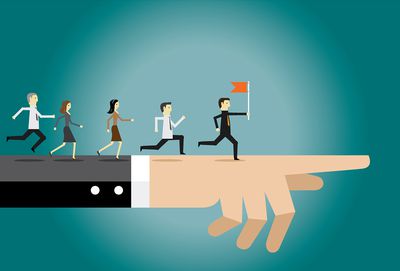 PKR

:

₨964

EUR

:

€4

GBP

:

£3

INR

:

₹326

BDT

:

৳ 418

IRR

:

﷼168,040
PersonalProfessionalBusiness
Certificate of completion
A great way for managers at all levels to improve their ability to inspire and motivate individuals and teams to achieve outstanding business results is through leadership skills training. These kinds of training programs require the following:
Searching for innovative ways of developing and managing people.
Finding new business opportunities.
Tackling broader societal issues.
Despite these definitions, questions still remain.
What are the benefits of leadership skills training?
What are the different situations wherein leadership skills training becomes helpful?
What aspects should you be looking for in these programs?
Benefits of Leadership Skills Training
It will help increase your team's work productivity.
It will help you raise future team leaders for the business organization.
It will decrease employee turnover.
It will increase employee engagement.
It will improve your leadership styles.
You will be able to make wiser decisions.
You will learn better ways of influencing people.
You will learn better ways to build a strong and united team.
It will enhance basic communication skills.
You will learn conflict management techniques.
You will learn the art of negotiating effectively with people.
You will gain more self-confidence in leading a team.
You will be able to interact with other leaders.
You will be able to effectively formulate and implement leadership strategies.
You will be able to create employee-friendly policies within the organization.
Course Topics

00:10:00

History

00:50:00

Who is Responsible?

00:10:00

Federal Mine Safety and Health Act

00:10:00

Independent Contractors

00:10:00

What is an Agent?

00:10:00

Leadership Responsibilities

00:20:00

Training Responsibilities

00:20:00

Supervisory Responsibilities

00:10:00
The Mine Act

00:40:00

Significant And Substantial (S&S)

00:20:00

Operator Negligence

00:10:00

Unwarrantable Failure

00:10:00
Factors Addressed
00:10:00
Assessments
01:40:00
Examples for Discussion
02:30:00
Average Regular Assessments
01:20:00
Average Special Assessments

00:20:00

Points to Remember

00:10:00

Purpose of Section 110

01:00:00

Special Investigation

00:10:00
Importance Of Health And Safety In The Workplace
FREE
00:10:00
Basic Health & Safety at Workplace Video
FREE
00:20:00
Leadership Training Test
00:45:00
We are an educational and skills marketplace to accommodate the needs of skills enhancement and free equal education across the globe to the millions. We are bringing courses and trainings every single day for our users. We welcome everyone woth all ages, all background to learn. There is so much available to learn and deliver to the people.