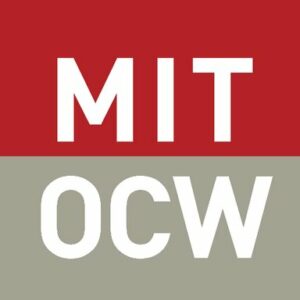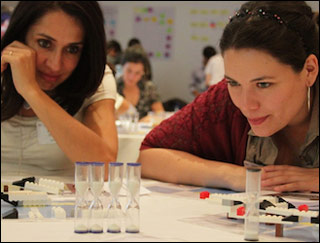 Certificate of completion
Este curso contiene un subconjunto de material en español del curso 16.660J (en Inglés).
Para la versión en Inglés, por favor vea 16.660J Introduction to Lean Six Sigma Methods January IAP 2012.
El programa presenta los fundamentos del pensamiento Lean a través de conceptos y herramientas prácticas y aplicables. Este curso cubre los principios fundamentales, prácticas y herramientas de una empresa Lean, incluyendo Lean Six Sigma y otros métodos de enfoques modernos para la productividad organizacional. El curso incluye ejemplos y ejercicios aplicados en la industria aeroespacial, automotriz, servicios de salud y otros sectores. La metodología es altamente interactiva con simulaciones y ejercicios orientados hacia el aprendizaje de conceptos aplicados en experiencias grupales, incluyendo una simulación Lego®, tour virtual a fábricas, charlas de expertos entre otros. Este curso fue ofrecido en la Pontificia Universidad Católica de Chile a través del Centro de Excelencia en Gestión de Producción (GEPUC) de 17 a 19 abril, 2013.
MIT Professional Education
Conecta A Los Profesionales Con Conocimiento Y Expertise Avanzado A Traves De Entrenamiento Y Capacitacion
Los cursos y programas ofrecidos por MIT Professional Education son diseñados por expertos de MIT para conectar a profesionales de la industria con los últimos avances tecnológicos y de conocimiento. La inmersión en un intenso ambiente de aprendizaje permite a profesionales alrededor del mundo la oportunidad de acceder a información crucial para nutrir sus carreras, generar un mayor desarrollo empresarial e impactar al mundo. Nuestros programas le entregan a los participantes acceso inigualable a los mayores expertos de cada área. Esta experiencia de aprendizaje altamente focalizada les permite acceder a tópicos de interés vital y compartir con expertos reconocidos a nivel mundial además de incorporarse a una red internacional de colegas talentosos.
Para mayor información acerca de los programas de MIT Professional Education favor visitar: http://professionaleducation.mit.edu
¿Por qué estoy aquí?

Unlimited

Inicio de su viaje Lean

Unlimited

Pensamiento Lean I

Unlimited

Pensamiento Lean II

Unlimited

Visita a la Planta de New Balance{{}}

Unlimited

Las Personas: El Corazón de Lean

Unlimited

Bases del Mapa del Flujo de Valor

Unlimited

Bases de la Cadena de Abastecimiento Lean

Unlimited

Bases de la Ingeniería Lean

Unlimited
Cuentas por pagar I: Introducción al Estudio del caso

Unlimited
Simulación de la variabilidad
Unlimited
Pensamiento A3
Unlimited
Herramientas y Temas de Calidad
Unlimited
Aspectos básicos de Six Sigma
Unlimited
Video de Clay Jones
Unlimited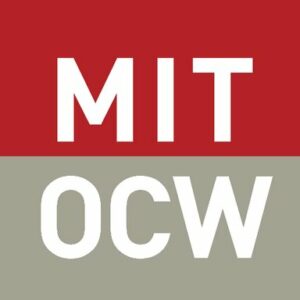 Massachusetts Institute of Technology