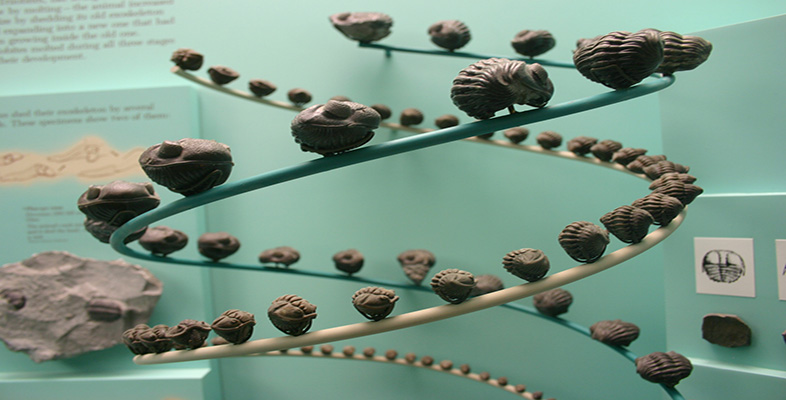 Certificate of completion
Fossils are a glimpse into the distant past and fascinate young and old alike.
This course, Life in the Palaeozoic, will introduce you to the explosion of evolution that took place during the Palaeozoic era. You will look at the many different types of creatures that existed at that time and how they managed to evolve to exist on land.
Course learning outcomes
After studying this course, you should be able to:
Describe some key events in the evolution of life during the Palaeozoic Era, such as the first appearance of major groups of invertebrates and vertebrates, and the invasion of the land
Identify some common types of fossil organisms that were living in Palaeozoic seas, and comment on their likely environment and geological age
Make inferences from fossils about the biology and mode of life of some Palaeozoic organisms.
Introduction

00:07:00

Learning outcomes

00:07:00

A burst of evolution

00:20:00

The Burgess Shale

00:20:00

An overview of animal phyla

00:40:00

The origin of the vertebrates

00:25:00

The Ordovician seas

00:15:00

The Silurian Period and the invasion of the land

00:25:00

Trilobites

00:35:00

More on trilobites

00:15:00

Crinoids

00:20:00

Corals

00:30:00

Other Wenlock Limestone fossils

00:15:00

The Devonian Period

00:15:00
A difficult evolutionary transition

00:20:00

An outline of vertebrate evolution

00:45:00

Conclusion

00:03:00
We are an educational and skills marketplace to accommodate the needs of skills enhancement and free equal education across the globe to the millions. We are bringing courses and trainings every single day for our users. We welcome everyone woth all ages, all background to learn. There is so much available to learn and deliver to the people.