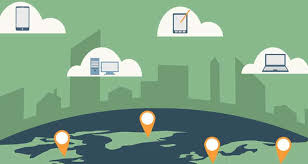 PKR

:

₨1,997

EUR

:

€7

GBP

:

£6

INR

:

₹578

BDT

:

৳ 750

IRR

:

﷼294,000
PersonalProfessionalBusiness
Certificate of completion
Many projects are now 'virtual', i.e. some or all of the team are located remotely and maybe working in different time zones. The project manager needs all the traditional soft skills and more. This course, Managing virtual project teams, looks at knowledge and techniques which underpin team selection and then consider the additional expertise needed to manage teams in a virtual environment.
Course learning outcomes
After studying this course, you should be able to:
consider the types of skills needed within a project team and the implications for writing a person specification

be aware of social and task behaviours that can support an effective team

understand a responsibility assignment matrix

identify the difference in awareness between team members in a collocated team and between team members in a virtual team

be aware of the approaches and techniques needed for a virtual team to be successful.

Understand and develop the skills required to effectively manage a virtual team
Build engagement and trust with members of their virtual team
Effectively use technology and tools to support communication within the team
Improve their communication and feedback approach with their virtual team
Track progress and performance management of team members to achieve success
Managing a Virtual Team Training Materials
Managing Virtual Teams has become a hot topic over the last few years. People are now much more likely to work from home, from their car, at alternative locations, or even on the other side of the world, which means managers might rarely see them. Consequently, managers that are asked to lead these virtual teams not only face the usual leadership dilemmas, they also have to be able to adapt to these challenges in an environment where the rules have changed. Managing virtual teams requires a different approach. It means developing new skills, communication methodologies and techniques to get the best out of teams and improve organisational and personal performance. Perhaps you've always had virtual teams and you want to make your managers more effective. Or you want to refocus existing teams by developing your management team skills. Whatever your need, Trainer Bubble provides you with a comprehensive training course on managing a virtual team that will make your life easy.
Why is running this virtual team training course a good idea?
Well, just imagine if your participants were better able to:
Inspire their virtual teams, bringing out the best in each and every individual.
Overcome the barriers and isolation that working remotely can cause.
Develop a virtual team that works collaboratively and with the interests of the organisation at heart.
Increase their teams' performance through clear goal-setting and communication.
Improve the effective use of technology within the organisation.
Develop trusting relationships that ensure the teamwork towards common goals.
Keep their teams happy and reduce staff turnaround.
Ultimately these training course materials allow you to nurture a virtual team that is more motivated, inspired and productive. You need to know that your managers can effectively lead remote workers. And now you have the training course materials to do it.
Why use training materials created our platform and partners?
When you're busy or under pressure at work, you save time and stress by using our ready-made professional training materials.
Our materials come with no restrictions: you can edit content, add your company branding and use as many times as you wish.
Whether you're an experienced trainer or nervous first-timer, our training materials give you everything you need to deliver a confident and successful training session: PowerPoint slides, workbooks, session plans, activities/exercises and detailed trainer notes.
There is no need to wait for delivery. You'll receive the full course pack in your inbox instantly.
With a mix of practical exercises and trainer led material, your attendees will remain engaged throughout, while you take credit for a professional and effective training course.
And when budgets are tight but you still need results, Trainer Bubble courses are great value for money. Train a whole team or even a whole company for much less than the cost of sending a single participant on a standard training course.
The main content of the training course materials
Basic Introduction

00:20:00

What is building the team

00:30:00

Technical skills

00:15:00

Responsibility assignment matrix

01:00:00

Group working functions

01:00:00

Interpersonal skills

00:15:00

Person Specification

01:00:00
What management of virtual team?

00:30:00

Awareness

01:10:00

Social presence and information richness

00:45:00

Common ground

01:00:00

Successful virtual team

01:10:00
Conclusion
00:15:00
We are an educational and skills marketplace to accommodate the needs of skills enhancement and free equal education across the globe to the millions. We are bringing courses and trainings every single day for our users. We welcome everyone woth all ages, all background to learn. There is so much available to learn and deliver to the people.