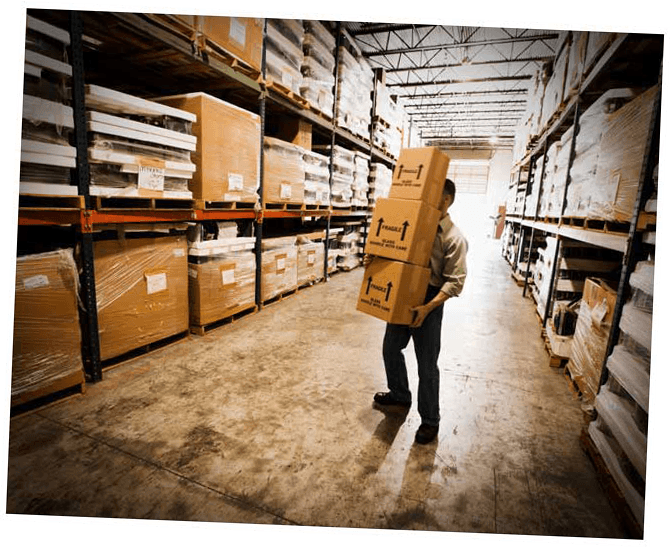 PKR

:

₨570

EUR

:

€2

GBP

:

£2

INR

:

₹165

BDT

:

৳ 215

IRR

:

﷼84,000
PersonalProfessionalBusiness
Certificate of completion
Handling and storing materials involve diverse operations such as hoisting tons of steel with a crane; driving a truck loaded with concrete blocks; carrying bags or materials manually; and stacking palletized bricks or other materials such as drums, barrels, kegs, and lumber.
Overview/Description
The efficient handling and storing of materials are vital to the industry. In addition to raw materials, these operations provide a continuous flow of parts and assemblies through the workplace and ensure that materials are available when needed. Unfortunately, the improper handling and storing of materials often result in costly injuries.
What should your employees know before moving, handling, and storing materials?
In addition to training and education, applying general safety principles—such as proper work practices, equipment, and controls—can help reduce workplace accidents involving the moving, handling, and storing of materials. Whether moving materials manually or mechanically, your employees should know and understand the potential hazards associated with the task at hand and how to control their workplaces to minimize the danger. Because numerous injuries can result from improperly handling and storing materials, workers should also be aware of accidents that may result from the unsafe or improper handling of equipment as well as from improper work practices. In addition, workers should be able to recognize the methods for eliminating—or at least minimizing—the occurrence of such accidents. Employers and employees should examine their workplaces to detect any unsafe or unhealthful conditions, practices, or equipment and take corrective action.
What are the potential hazards for workers?
Workers frequently cite the weight and bulkiness of objects that they lift as major contributing factors to their injuries. In 1999, for example, more than 420,000 workplace accidents resulted in back injuries. Bending, followed by twisting and turning, was the more commonly cited movements that caused back injuries. Other hazards include falling objects, improperly stacked materials, and various types of equipment. You should make your employees aware of potential injuries that can occur when manually moving materials, including the following:
Strains and sprains from lifting loads improperly or from carrying loads that are either too large or too heavy,
Fractures and bruises caused by being struck by materials or by being caught in pinch points, and
Cuts and bruises caused by falling materials that have been improperly stored or by incorrectly cutting ties or other securing devices.
Course Content
Material Handling and Storage
Objectives - Material Handling and Storage Training
Hazards - Material Handling and Storage Training
General Work Practices
Mechanical Material Handling
Materials Storage
Manual Lifting
2-Wheeled Hand Trucks
Conveyors - Material Handling and Storage Training
Forklifts - Material Handling and Storage Training
Trucks for Hazardous Locations
Powered Industrial Truck Safety
Forklift Training
Material Handling and Storage Training

00:20:00

Objectives

00:10:00

Hazards

00:05:00

General Work Practices

00:05:00

Mechanical Material Handling

00:05:00

Materials Storage

00:25:00
Manual Lifting

00:10:00

Wheeled Hand Trucks

00:05:00

Conveyors

00:05:00
Forklifts
00:30:00
Trucks for Hazardous Locations
00:15:00
Powered Industrial Truck Safety
00:20:00
Forklift Training
00:20:00
Purpose of the Standards Around the World
FREE
00:30:00
British Standards
FREE
02:00:00
European Standards
FREE
02:00:00
Material Handling and Storage Training Test

00:45:00
We are an educational and skills marketplace to accommodate the needs of skills enhancement and free equal education across the globe to the millions. We are bringing courses and trainings every single day for our users. We welcome everyone woth all ages, all background to learn. There is so much available to learn and deliver to the people.