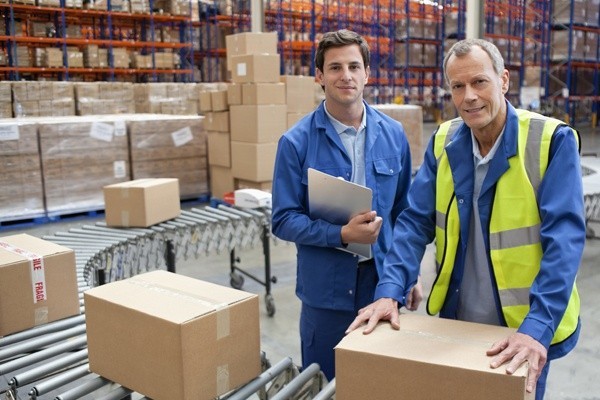 PKR

:

₨964

EUR

:

€4

GBP

:

£3

INR

:

₹326

BDT

:

৳ 418

IRR

:

﷼168,040
PersonalProfessionalBusiness
Certificate of completion
For an effective materials handling and storage program, managers must take an active role in its development. First-line supervisors must be convinced of the importance of controlling hazards associated with materials handling and storing and must be held accountable for employee material handling safety training. Safe lifting is only one aspect of material handling; transporting the load safely is the other. How you move or carry and put down the load is just as important as how you pick it up.ently.
Overview/Description
When manually moving materials, employees should seek help when a load is so bulky it cannot be properly grasped or lifted, when they cannot see around or over it, or when they cannot safely handle the load.
Handles or holders should be attached to loads to reduce the chances of getting fingers pinched or smashed. Workers also should use appropriate protective equipment. For loads with sharp or rough edges, wear gloves or other hand and forearm protection. In addition, to avoid injuries to the eyes, use eye protection. When the loads are heavy or bulky, the mover also should wear steel-toed safety shoes or boots to prevent foot injuries if he or she slips or accidentally drops a load.
All stacked loads must be correctly piled and cross-tiered, where possible. Precautions also should be taken when stacking and storing material. Stored materials must not create a hazard. Storage areas must be kept free from accumulated materials that cause tripping, fires, or explosions, or that may contribute to the harboring of rats and other pests.
When stacking and piling materials, it is important to be aware of such factors as the materials' height and weight, how accessible the stored materials are to the user, and the condition of the containers where the materials are being stored. Non-compatible material must be separated in storage. Employees who work on stored materials in silos, hoppers, or tanks, must be equipped with lifelines and safety belts. All bound material should be stacked, placed on racks, blocked, interlocked, or otherwise secured to prevent it from sliding, falling, or collapsing. A load greater than that approved by a building official may not be placed on any floor of a building or other structure. Where applicable, load limits approved by the building inspector should be conspicuously posted in all storage areas.
When stacking materials, height limitations should be observed. For example, lumber must be stacked no more than 16 feet high if it is handled manually; 20 feet is the maximum stacking height if a forklift is used. For quick reference, walls or posts may be painted with stripes to indicate maximum stacking heights.
Used lumber must have all nails removed before stacking. Lumber must be stacked and leveled on solidly supported bracing. The stacks must be stable and self-supporting. Stacks of loose bricks should not be more than 7 feet in height. When these stacks reach a height of 4 feet, they should be tapered back 2 inches for every foot of height above the 4-foot level. When masonry blocks are stacked higher than 6 feet, the stacks should be tapered back one-half block for each tier above the 6-foot level. Bags and bundles must be stacked in interlocking rows to remain secure. Bagged material must be stacked by stepping back the layers and cross-keying the bags at least every ten layers. To remove bags from the stack, start from the top row first. Baled paper and rags stored inside a building must not be closer than 18 inches to the walls, partitions, or sprinkler heads.
Boxed materials must be banded or held in place using cross-ties or shrink plastic fiber.
Drums, barrels, and kegs must be stacked symmetrically. If stored on their sides, the bottom tiers must be blocked to keep them from rolling. When stacked on end, put planks, sheets of plywood dunnage, or pallets between each tier to make a firm, flat, stacking surface. When stacking materials two or more tiers high, the bottom tier must be chocked on each side to prevent shifting in either direction. When stacking, consider the need for availability of the material. Material that cannot be stacked due to size, shape, or fragility can be safely stored on shelves or in bins.
Structural steel, bar stock, poles, and other cylindrical materials, unless in racks, must be stacked and blocked to prevent spreading or tilting. Pipes and bars should not be stored in racks that face main aisles; this could create a hazard to passers-by when removing supplies.
Course Content
Material Handling and Storage Training
Maximum Safe Load Limits
Aisles and Passageways
Working levels
Storing Material Inside Buildings
Personal fall arrest equipment
Stack Bagged Materials
Scaffolds or Runways
Stacking Brick
Lumber - Materials Handling Storage Use and Disposal for Construction
Cylindrical Materials
Storage areas
Dock boards - Materials Handling Storage Use and Disposal for Construction
Enclosed Chute
Dropping Debris
Warning Signs and Debris Removal
Fire Regulations
Material Handling and Storage Training

00:20:00

Maximum Safe Load Limits

00:10:00

Aisles and Passageways

00:10:00

Working levels

00:10:00

Storing Material Inside Buildings

00:05:00

Personal fall arrest equipment

00:10:00

Stack Bagged Materials

00:05:00
Scaffolds or Runways

00:05:00

Stacking Brick

00:05:00

Lumber

00:15:00
Cylindrical Materials
00:10:00
Storage Areas
00:05:00
Dock boards
00:20:00
Enclosed Chute
00:05:00
Dropping Debris

00:10:00

Warning Signs and Debris Removal

00:10:00

Fire regulations

00:05:00
Importance Of Health And Safety In The Workplace
FREE
00:10:00
Basic Health & Safety at Workplace Video
FREE
00:20:00
We are an educational and skills marketplace to accommodate the needs of skills enhancement and free equal education across the globe to the millions. We are bringing courses and trainings every single day for our users. We welcome everyone woth all ages, all background to learn. There is so much available to learn and deliver to the people.