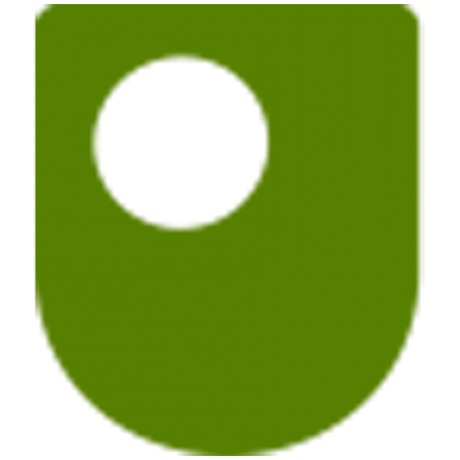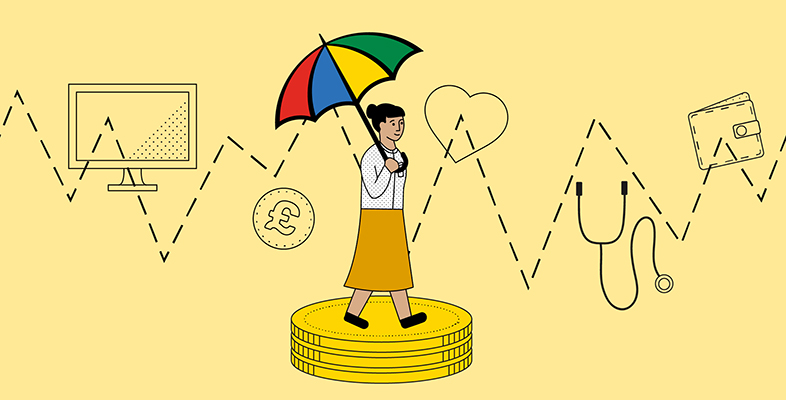 Certificate of completion
Introducing your Midlife MOT Your midlife years – that is, when you're between about 40 and 60 – will probably be a very hectic time indeed.
You might have ended up in a challenging job, or you might be working hard to get one. You could be looking after the kids, your parents or possibly both. Maybe you're putting time and energy into a whole new way of life. All of that (and more) could even be happening at once!
Whatever's going on, it'll be keeping you very busy. That can make it difficult to look beyond your day-to-day challenges and achievements. Mid-lifers often find it hard to find the time and space to take a long-term view of where they're headed and what they need to do to get there.
But your midlife years are the perfect time to do just that. Regular work, wealth and wellbeing check-ups can help you lay the foundations for a much more focused, productive and fun journey through your 40s and 50s. And they'll set you up for a much more colourful future too.
The changes to life expectancy – up 6 years for men and 5 for women since the start of the 1980s – and the increase in the numbers of women with children who are in employment up 9% since 2000 – have added to pressures on households too. More families are having to care for both their children and their parents at a time when their free time is limited (ONS, 2019).
That's why the Open University, in collaboration with Legal & General, has created your Midlife MOT to help you.
We have a wealth check-up. It'll help you take a look at your finances, see what's working perfectly and what needs attention.
We've also created work and wellbeing check-ups. They'll help you look at your general health and fitness, and your career, and make sure they're on track too.
You can study these three parts of the course in whatever order suits you.
And we've called the whole course an MOT because, like an MOT, it's designed to be a regular check-up. One of the things we all learn as we reach our 40s and 50s is how quickly and unexpectedly life can change. Regular Midlife MOTs will help you power through all of those changes.
Enrolling on the course will track your progress and give you the opportunity to earn your OpenLearn statement of participation. Statements are not accredited by The Open University but they're a great way to demonstrate your interest in the subject and commitment to your learning and your career, and to provide evidence of continuing professional development. Once you are signed in, you can manage your OpenLearn statement of participation online from My OpenLearn. In addition, you can download and print them.
Now watch the video where Bernie Hickman, Legal & General Retail's CEO, introduces the course and explains the ways it can help you.
Course learning outcomes
After studying this course, you should be able to:
Review your finances, understand how to improve your current position and know what retirement income you'll need
Look at your work life and create a plan for any changes you might want to make for the future
Assess your personal wellbeing and understand any issues that may need to be addressed.
Introduction and guidance

00:10:00

Moving around the course

00:10:00

Who wrote this course?

00:15:00

Introducing your wealth check-up

00:10:00

Where you're at right now

00:15:00

Your assets and liabilities

00:10:00

A savings buffer for life's uncertainties

00:10:00

Reorganising and reprioritising your spending

00:15:00

Managing your borrowing

00:10:00

Managing your mortgage

00:10:00

This session's quiz

00:03:00

Round-up

00:05:00

What's next for you?

00:10:00

Planning ahead

00:10:00

Developing a savings and investment plan

00:20:00

Resilience to life's uncertainties

00:15:00

Resilience to the economy's ups and downs

00:10:00

This session's quiz

00:03:00

Round-up

00:07:00
Your retirement plans

00:10:00

State and private pensions – some key points

00:15:00

Your retirement lifestyle and the income you'll need

00:20:00

Boosting your private pension

00:15:00

Other options for cash in later life

00:15:00

This session's quiz

00:03:00

Round-up – your Midlife MOT wealth checklist

00:10:00
Introduction
00:10:00
What do you really want from work?
00:07:00
Developing your work
00:15:00
Changing your job role
00:15:00
Working for yourself
00:25:00
Conversations about your options
00:15:00
Target your next move
00:15:00
This session's quiz
00:03:00
Round-up
00:07:00
Introduction

00:10:00

How well are you?

00:10:00
Staying well with the five pillars
00:03:00
Nutrition: how well you eat
00:07:00
Hydration: drinking plenty of water
00:10:00
Physical activity: getting plenty of exercise
00:15:00
Keeping your brain healthy
00:10:00
Social interaction to improve your wellbeing
00:07:00
Help and support with keeping well
00:15:00
Putting the five pillars into practice
00:20:00
Looking after yourself when you're caring for others
00:05:00
This session's quiz
00:03:00
Round-up
00:10:00
Course conclusion
00:15:00