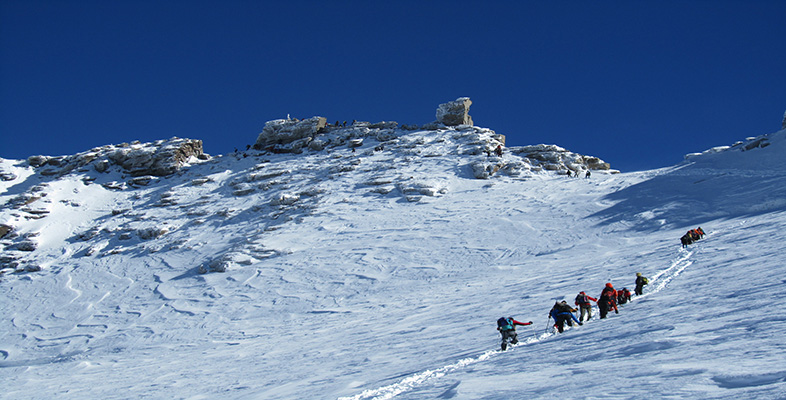 Certificate of completion
This course explores the term 'motivation' and factors affecting motivation. This includes looking at the most influential theories of motivation that contribute to understanding the causes of motivation. The motivation of sportspeople and people working in sport and fitness environments are used to help understand the theories presented.
Introduction
Motivation is a key concept in sport and fitness as it is motivation which gives us the push to either doing what has to be done or pushing ourselves harder and harder to achieve greater things. That said, it's an easy thing to mention but a harder thing to understand. For example, why on some days are we full of energy and bursting to get things done while on other days we will do everything we can to avoid doing what we have to do? Motivation is important in many sport and fitness relationships. A football manager has to find ways to keep their players motivated; a personal trainer has to keep their customers motivated so they can achieve their goals despite only seeing them for two to three hours a week. An even greater challenge is workplace managers keeping their staff motivated and working towards the goals of the organization without annoying them. This course introduces some of the views and theories of motivation through written and audio-visual resources. There are a number of activities designed to allow you to engage with the resources.
Course learning outcomes
After studying this course, you should be able to:
Define the term 'motivation'

Appreciate different views of how people are motivated

Apply different theories to an individual's motivation.
Understanding motivation

02:00:00
Definitions and dimensions of motivation

01:00:00
Theories of motivation
01:45:00
We are an educational and skills marketplace to accommodate the needs of skills enhancement and free equal education across the globe to the millions. We are bringing courses and trainings every single day for our users. We welcome everyone woth all ages, all background to learn. There is so much available to learn and deliver to the people.