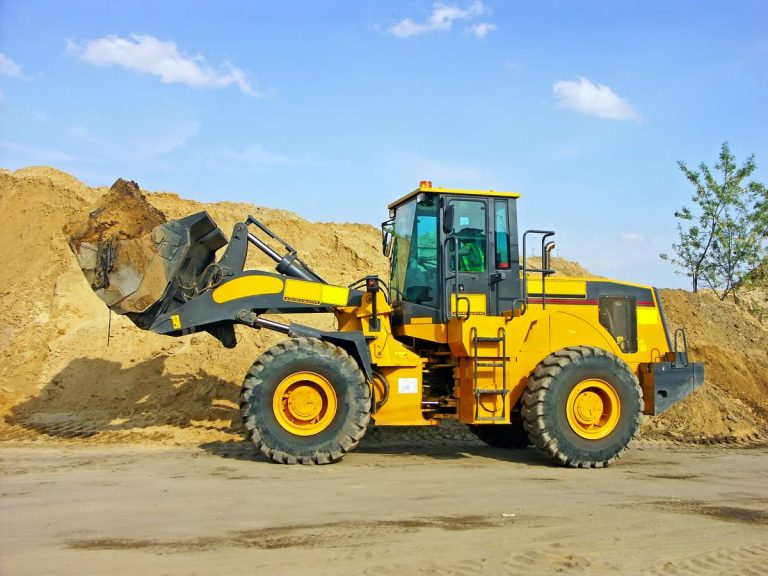 PKR

:

₨571

EUR

:

€2

GBP

:

£2

INR

:

₹165

BDT

:

৳ 214

IRR

:

﷼84,000
PersonalProfessionalBusiness
Certificate of completion
Mechanized equipment in construction includes earth-moving equipment and other mechanized machines used to move all types of materials at the construction site.
Rules for the safe design and use of mechanized equipment used for construction activities, including:
Earthmoving equipment
Excavation equipment
Tractors
Forklifts and other powered industrial trucks
Only qualified operators are permitted to operate machinery, mechanized construction equipment or specialty vehicles on Centennial project sites. A qualified operator shall be familiar with the correct operation of the equipment or vehicle as well as all of the operator's instructions and limitations of use. The operator shall be directly responsible for the safe operation of the equipment and shall comply with all laws and regulations governing the operation of the equipment.
Motor Vehicles, Mechanized Equipment for Construction

00:20:00

Accident Prevention Tags

00:20:00

Barricades

00:20:00

Construction Equipment

00:20:00

Tire Mounting

00:20:00

Bulldozer blades

00:20:00
Equipment Parked on Inclines

00:05:00

Working around

00:05:00

Motor Vehicle Inspection

00:30:00
Operating a Vehicle in Reverse
00:20:00
Operations
00:10:00
Rollover Protective Structures
00:10:00
ROPS Do Not Apply To

00:10:00

Overhead Protection for Tractors

00:10:00
Importance Of Health And Safety In The Workplace
FREE
00:10:00
Basic Health & Safety at Workplace Video
FREE
00:20:00
Motor Vehicles, Mechanized Equipment for Construction Test
00:45:00
We are an educational and skills marketplace to accommodate the needs of skills enhancement and free equal education across the globe to the millions. We are bringing courses and trainings every single day for our users. We welcome everyone woth all ages, all background to learn. There is so much available to learn and deliver to the people.