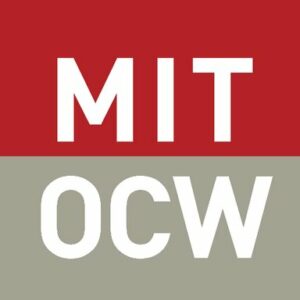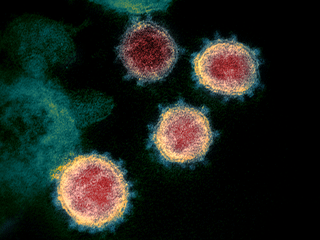 Certificate of completion
This resource is a collection of videos taught using a LightBoard, a specialized glass that creates a transparent white board.
It teaches scientific principles to quantitatively assess the risk of airborne transmission of COVID-19 in indoor spaces based on factors such as the occupancy, time, room geometry, mask use, ventilation, air filtration, humidity, respiratory activities, etc., as well as how these factors interact. This collection is suitable for learners with some undergraduate-level training in STEM, although some videos may also be accessible to the general public. Graduate students and professionals can watch optional videos with more challenging mathematics. A full MITx course with problems and bonus content was previously available for free on edX, but that course is no longer accepting new enrollments. We will update this page if/when the MITx course is offered again.
Introduction Video: Course Overview

Unlimited

Transfer of Respiratory Pathogens—Chapter 1 Overview

Unlimited

Transfer of Respiratory Pathogens—Droplet Formation

Unlimited

Transfer of Respiratory Pathogens—Airborne Droplets

Unlimited

Transfer of Respiratory Pathogens—Wells Curve Derivation (ASIDE)

Unlimited

Transfer of Respiratory Pathogens—Equilibrium Size of Respiratory Aerosols

Unlimited

Transfer of Respiratory Pathogens—Bacteria

Unlimited

Transfer of Respiratory Pathogens—Viruses

Unlimited

Transfer of Respiratory Pathogens—Escape Time of Virions

Unlimited

Transfer of Respiratory Pathogens—Release of Viral Load from a Drop (ASIDE)

Unlimited

Transfer of Respiratory Pathogens—Drop Size–Dependent Infectivity (ASIDE)

Unlimited

Transfer of Respiratory Pathogens—Aerosolized Pathogen Deactivation

Unlimited

Transfer of Respiratory Pathogens—Viral Deactivation in Aerosols (ASIDE)

Unlimited

Transfer of Respiratory Pathogens—Modes of Transmission

Unlimited

Transfer of Respiratory pathogens—Indoor Airborne Spreading of COVID-19

Unlimited

Airborne Disease Transmission in a Well-Mixed Room—Chapter 2 Overview

Unlimited

Airborne Disease Transmission in a Well-Mixed Room—Respiration and Ventilation

Unlimited

Airborne Disease Transmission in a Well-Mixed Room—Airborne Transmission Rate

Unlimited

Airborne Disease Transmission in a Well-Mixed Room—Air Filtration Versus Masks

Unlimited

Airborne Disease Transmission in a Well-Mixed Room—Sedimentation and Deactivation

Unlimited

Airborne Disease Transmission in a Well-Mixed Room—Drop-Size Distributions

Unlimited

Epidemiological Models—Chapter 3 Overview

Unlimited

Epidemiological Models—Disease Spreading in a Population

Unlimited

Epidemiological Models—Indoor Disease Spreading

Unlimited

Epidemiological Models—Incubation-Enhanced Spreading

Unlimited

Safety Guideline for COVID-19—Chapter 4 Overview

Unlimited

Safety Guideline for COVID-19—Cumulative Exposure Time

Unlimited

Safety Guideline for COVID-19—Transmission Rate

Unlimited

Safety Guideline for COVID-19—Transient Transmission Rate

Unlimited

Safety Guideline for COVID-19—Steady Transmission Rate

Unlimited

Safety Guideline for COVID-19—Transient Aerosol Buildup

Unlimited

Safety Guideline for COVID-19—Safety Guideline as a Simple Formula

Unlimited

Safety Guideline for COVID-19—Analysis of Superspreading Events

Unlimited

Safety Guideline for COVID-19—Case Studies

Unlimited

Safety Guideline for COVID-19—Role of Prevalence of Infection

Unlimited

Safety Guideline for COVID-19—Risk Scenarios

Unlimited

Safety Guideline for COVID-19—Reopening Schools or Businesses

Unlimited

Safety Guideline for COVID-19—Vaccination and Immunity

Unlimited

Beyond the Well-Mixed Room—Chapter 5 Overview

Unlimited

Beyond the Well-Mixed Room—Forced Convection

Unlimited

Beyond the Well-Mixed Room—Forced Convection

Unlimited

Beyond the Well-Mixed Room—Ventilation

Unlimited

Beyond the Well-Mixed Room—Aerosol Transport

Unlimited

Beyond the Well-Mixed Room—Respiratory Puffs and Jets

Unlimited

Beyond the Well-Mixed Room—Turbulent Jets (ASIDE)

Unlimited

Beyond the Well-Mixed Room—Short-Range Transmission

Unlimited

Beyond the Well-Mixed Room—Airborne Transmission Indoors

Unlimited

Beyond the Well-Mixed Room—Social Distancing

Unlimited

Course Conclusion

Unlimited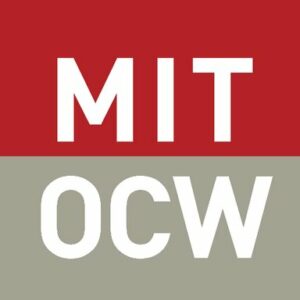 Massachusetts Institute of Technology