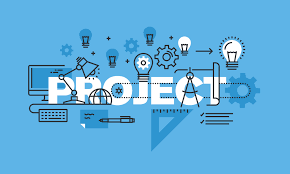 PKR

:

₨9,915

EUR

:

€32

GBP

:

£28

INR

:

₹2,876

BDT

:

৳ 3,722

IRR

:

﷼1,470,000
PersonalProfessionalBusiness
Certificate of completion
Project management is the practice of initiating, planning, executing, controlling, and closing the work of a team to achieve specific goals and meet specific success criteria at the specified time. The primary challenge of project management is to achieve all of the project goals within the given constraints.
Overview
OpenCoursa delivery this training program which allows you to gain skills to gain and boost your career in well-known organisations around the world. Professional development isn't a one-time thing; it should be a continuous part of your project management career. Make it a priority to assess and improve your skillset, and you'll increase your value to your organization and enhance your future career prospects. Our project management training equips learners with the knowledge and discipline required to effectively plan, manage, execute, and control projects regardless of industry. You'll learn all about the most popular project management methodologies that help organizations deliver successful projects.
Educational Background: Secondary degree (high school diploma, associate's degree or the global equivalent)
Project Management Experience: 7,500 hours leading and directing projects
Project Management Education: 35 hours of project management education

Educational Background: Four-year degree
Project Management Experience: 4,500 hours leading and directing projects
Project Management Education: 35 hours of project management education

PMP Exam Format

Exam Type: Multiple choice questions, True-False, Fill the blank, and multiple drop options.
No Of Questions: 100
Exam duration: 2 hours
Type: Closed book exam
Result: The passing score is determined through psychometric analysis

PMP Training Fees
 Check the main page
PMP Exam Fees
Check the main page
Who Should Attend PMP Certification Training
Job roles that can benefit from PMP course include, but are not limited to:

Associate Project Managers
Project Managers
IT Project Managers
Project Coordinators
Project Analysts
Project Leaders
Product Managers
Program Managers
Project Sponsors
Project Team Members
You may be able to convert your hours into credits with your prospective institutions or University in project management degree program or any relevant area of practice. However, you need to confirm with you University and our training program are being accepted and convert hours into credits and impact in the reduction of study duration.
The Framework for Project Management (PMC)

01:55:00

The Disciplines of Project Management (PMC)

03:00:00
Nuts and Bolts Revisited (PMC)

02:00:00
Earned Value Management (PMC)
02:00:00
Advanced Topics (PMC)

02:30:00
Course Summary (PMC)
00:20:00
Project Templets (PMC)

05:00:00
Tools for Project Managers (PMC)
05:50:00
A Project Management Primer (PMC)

02:00:00
Project Management Certificate (PMC) Test
02:30:00
We are an educational and skills marketplace to accommodate the needs of skills enhancement and free equal education across the globe to the millions. We are bringing courses and trainings every single day for our users. We welcome everyone woth all ages, all background to learn. There is so much available to learn and deliver to the people.