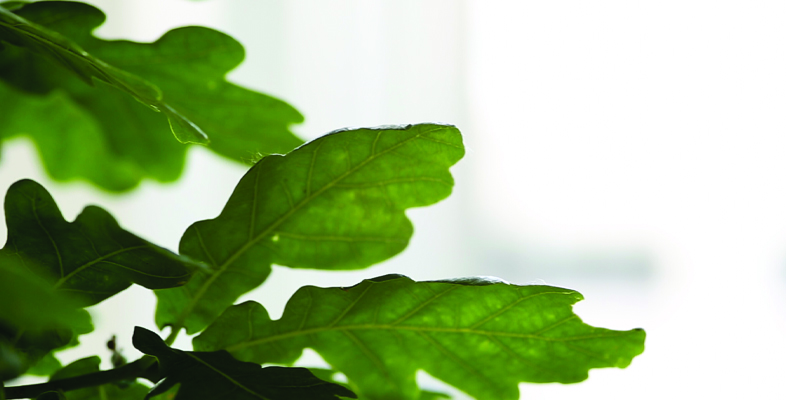 Certificate of completion
Scale – dealing with the miniscule to the massive, over milliseconds to millennia – is central to all the sciences.
In this course, Scales in space and time, you'll go to the absolute limits of what can be measured – all through a study of an oak tree! By studying it you will be introduced to concepts in physics, chemistry, biology and life-sciences, and Earth and environmental sciences. Across these multiple disciplines you will meet time scales that include ages, durations and rates, and size scales including distances in three dimensions, which underpin areas and volumes.
Course learning outcomes
After studying this course, you should be able to:
Demonstrate an understanding of the range of size and time scales encountered in science
Collect information from multiple sources
Use maths skills to convert between units and scales
Describe how processes on one scale can impact processes at another scale.
Introduction

00:15:00

Learning outcomes

00:07:00

Working with large and small numbers

00:07:00

Scientific notation

00:15:00

Units

00:10:00

Units with prefixes

00:15:00

Compound units and rates

00:20:00

Precision and magnitude

00:20:00

Significant figures and decimal places

00:20:00

Magnitude

00:20:00

Exploring scales in space and time

00:25:00

The Universe

00:15:00

The Milky Way

00:25:00

The Earth

01:00:00

The British Isles

00:40:00

An oak woodland

00:40:00

An oak tree

00:40:00

An oak leaf

01:00:00

Stomata

01:00:00

Chloroplasts

00:40:00

Glucose

00:40:00

Carbon

00:40:00

Protons and neutrons

00:25:00

Quarks and photons

00:30:00

Comparing and connecting scales

00:10:00

Conclusion

00:15:00
We are an educational and skills marketplace to accommodate the needs of skills enhancement and free equal education across the globe to the millions. We are bringing courses and trainings every single day for our users. We welcome everyone woth all ages, all background to learn. There is so much available to learn and deliver to the people.