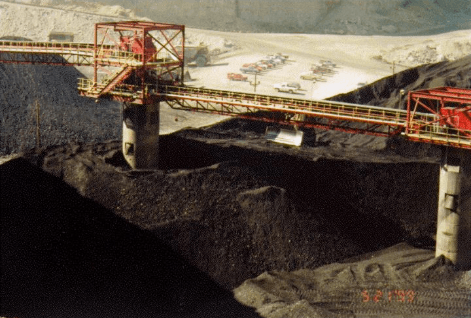 PKR

:

₨286

EUR

:

€1

GBP

:

£1

INR

:

₹83

BDT

:

৳ 107

IRR

:

﷼42,000
PersonalProfessionalBusiness
Certificate of completion
Surge piles of mined material at coal mines have inherent hazards for personnel and equipment working on or around them.
The material being removed by underground feeders can be particularly dangerous! Two Major hazards exist –
The weak material around the draw hole; and
The possibility of hidden cavities (bridged material)
As the underground feeder(s) remove material, a draw hole is formed. The top edge of the draw hole is very unstable and is always near collapse. When a dozer is operated close to the edge, it can induce a slope failure and slide down into the draw hole.
Surge Pile Hazards

00:30:00

Causes of Bridging

00:15:00

Surge-Pile Accidents

01:00:00

More Recent Surge-Pile Accidents

01:10:00

Pushing Coal on a Surge Pile

00:10:00

Best Practice

00:40:00

Available Solutions for Stronger Cab Windows

00:25:00

The Massey Approach

00:40:00
New West Virginia Surge Pile Rule

00:10:00

Best Practices: Surge Pile Safety

02:20:00

Other Best Practices

00:30:00
Importance Of Health And Safety In The Workplace
FREE
00:10:00
Basic Health & Safety at Workplace Video
FREE
00:20:00
Surge Pile Safety Test
00:45:00
We are an educational and skills marketplace to accommodate the needs of skills enhancement and free equal education across the globe to the millions. We are bringing courses and trainings every single day for our users. We welcome everyone woth all ages, all background to learn. There is so much available to learn and deliver to the people.