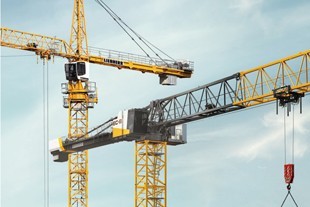 PKR

:

₨1,426

EUR

:

€5

GBP

:

£4

INR

:

₹413

BDT

:

৳ 536

IRR

:

﷼210,000
PersonalProfessionalBusiness
Certificate of completion
A tower crane is a crane that has a boom or a jib mounted on a tower structure. For high risk work licensing purposes, a tower crane, if a jib crane, may be a horizontal or luffing jib type and the tower structure may be demountable or permanent, but does not include a self erecting tower crane.
The three general types of crane typically referred to as tower cranes used in most progressive countries are:
Luffing;
Hammerhead (including topless); and,
Self-erecting.
A self-erecting tower crane means a crane that is not disassembled into a tower element and a boom or jib element in the normal course of use, and where erecting and dismantling processes are an inherent part of the crane's function. A person who operates a tower crane or a self-erecting tower crane must hold the relevant high-risk work license to operate the crane.
We are an educational and skills marketplace to accommodate the needs of skills enhancement and free equal education across the globe to the millions. We are bringing courses and trainings every single day for our users. We welcome everyone woth all ages, all background to learn. There is so much available to learn and deliver to the people.