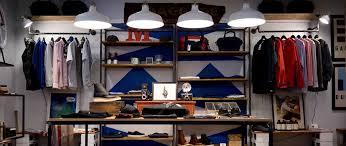 PKR

:

₨4,279

EUR

:

€14

GBP

:

£12

INR

:

₹1,239

BDT

:

৳ 1,607

IRR

:

﷼630,000
PersonalProfessionalBusiness
Certificate of completion
The retail information on this course is designed for a person conducting a business or undertaking, managers and workers of small, medium and large-sized businesses as well as those training to enter the workplace.
Overview
This course should be completed after General work health and safety. The course builds upon knowledge gained in general work health and safety and provides participants with a greater understanding and knowledge of hazards and issues in the retail industry.
Course Content
Manual handling
Slips, trips and falls
Machinery and equipment
Electrical
Cash handling
Fatigue
First aid
Fire equipment
Emergency planning
Emergency evacuation
The retail industry covers a wide range of service outlets such as:
department and bulk stores;
petrol stations;
supermarkets and food shops;
plant nurseries;
hardware and timber merchants; and,
speciality shops.
A variety of functions are involved in retailing including:
warehousing;
stock distribution and pricing;
customer service and check-out operation;
cleaning; and,
administration.
Hazards often found in the retail industry include:
manual handling;
slips, trips and falls;
machinery and equipment;
electrical;
cash handling; and,
fatigue.
Manual handling

02:00:00

Slips, trips and falls

02:00:00

Machinery and equipment

01:00:00

Electrical

01:10:00

Fire Risk Assessment

28, 00:00
Cash handling

01:20:00

Fatigue

01:30:00

First aid

00:10:00
Fire equipment
00:15:00
Emergency planning
01:00:00
Emergency evacuation
00:30:00
Purpose of the Standards Around the World
FREE
00:30:00
British Standards
FREE
02:00:00
European Standards
FREE
02:00:00
Safety Questions

01:15:00
We are an educational and skills marketplace to accommodate the needs of skills enhancement and free equal education across the globe to the millions. We are bringing courses and trainings every single day for our users. We welcome everyone woth all ages, all background to learn. There is so much available to learn and deliver to the people.