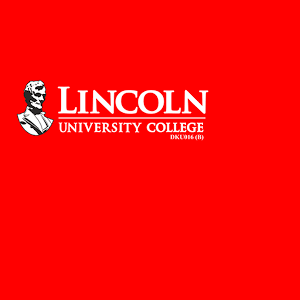 Certificate of completion
The course is planned for students who are highly engrossed in business, business numeracy and quantitative skills and management within the perspective of the fashion industry. This means that they will not only be familiar with all that there is to know about the world of business in relation to fashion and retailing but will also enlarge a strong grab of several other relevant areas such as accounting, finance, economics and operations. The course will furnish the students with the relevant professional, academic, communication and business skills to tackle these challenges and exploit any opportunities. As part of the course BSc (Hons), Fashion Management students will build up the necessary skills to manipulate data and to evaluate, estimate and represent a range of business problems, functions and phenomena. Courses in fashion management and marketing degree program focus on business strategies, principles of management, visual merchandising, and aspects of the fashion industry. The course concentrates on the translation of trends into commercially interesting fashion collections, the purchasing of fashion materials or products and the development of suitable sales channels (stores, showrooms, internet). Within the training, the emphasis is, however, not solely placed on fashion management but also on management. The course is designed to produce highly employable graduates with a specific understanding of the fashion industry and we encourage the understanding of fashion management theory and a critical appreciation of visual communications and digital media.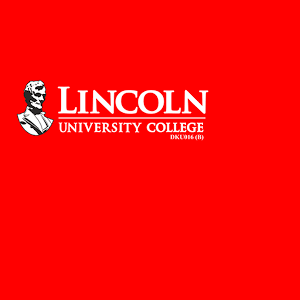 Lincoln University College
Vision To be an acclaimed institution of higher learning that provides world class education with high capability in providing knowledgeable and skillful professional along with artificial intelligence to serve global society. Mission The mission of Lincoln University College is to become a truly global university with risk based approach that enhances lifelong learning opportunities, practical and scientific skills, social values, leadership and entrepreneurship by harnessing information technology including machine learning and deep learning to create a noble eternal peaceful human society.
Lincoln University College (LUC), located at Petaling Jaya, Malaysia was established in the year 2002 as Lincoln College (LC) and later upgraded to Lincoln University College in the year 2011. Lincoln University College is one of the premier private institutions of higher education approved by the Ministry of Higher Education and Malaysian Qualifications Agency (MQA- National Accreditation Board). The University College is also crowned with 5 Star ranking by the Ministry of Higher Education, Malaysia in 2017. Lincoln University College is listed among the top nine Malaysian universities according to the Times Higher Education (THE) University Impact Rankings 2019. LUC is also an ISO 9001:2015 certified academic institution. Lincoln University College is also the associate member of the 'Association of Indian Universities (AIU)', Association of Commonwealth Universities (ACU), London and a member of 'International Association of Universities (IAU)', Paris. The founders and administrators of Lincoln are true academicians who are committed to helping the students to achieve their potential in the education, research and employment world of this exciting new millennium. They bring together almost fifty years of higher education, post-secondary education and language teaching experience. Their backgrounds include teaching, research and professional training. The main focus of Lincoln University College is student-centered and student-directed. Our philosophy is that everyone has a claim to education to better their life, advance their career and reach their desired level of personal success.